I know,
I KNOW
Crypto
AND
CURRENCY
aka
CRYPTOCURRENCY
If that's not the most stereotypical random, basic article title that you've ever read; I'm not sure what is.
What you will read is the best article someone could ever and most likely should ever write to intro themselves to you. Not to brag, but for your entertainment, this will be an amazing piece (I might be lying). If I'm being honest, then I'm not sure anyone you've ever read (before me) is more fun of a read than Brad Wier could do for you.
That's me (Brad Wier?) by the way.
REGARDLESS
Let's appreciate what happened yesterday.
Which was History
The Portland Trail Blazers are the first NBA team to partner with a cryptocurrency company.
What That Means
To Conclude
Chrishris McCowhen Said:
"We are extremely excited to have our team wear such a groundbreaking, revolutionary company on the front of our jerseys," Blazers president Chris McGowan said of the deal. "StormX is a fresh, energetic company with Pacific Northwest roots that can educate and motivate Rip City around cryptocurrency and earning Crypto Cashback. I look forward to taking these next steps together as partners."
CryptoCurrency seems like a trend that will be tried with other teams, just ask the Sacramento Kings.
The Sacramento Kings were the first professional sports franchise to accept Bitcoin as a form of payment in 2014. More recently, the league lent its license to NBA Top Shot, which has seen fans and some players spend large sums on non-fungible tokens.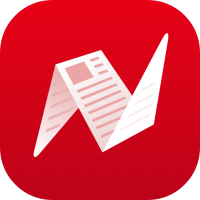 This is original content from NewsBreak's Creator Program. Join today to publish and share your own content.