Los Angeles artist Lazy Daze is setting off the Summer right with his debut EP "Pitted" being released today. His 6-track EP is his first official album release as an artist. Lazy Daze and his manager, Jack Buckley, have been working hard this past year to release this groovy EP just in time for the Summer. It's chock-full of hits that will have you playing them on repeat over and over again.
If you've never heard his music before, you're in for a treat. As described by Lyrical Lemonade after he released his first single "Mezmerized":
Brought to life by guitar-led production that is reinforced by live instrumentation, Lazy Daze creates a euphoric ballad that transports you into a dreamy headspace. His soft vocal performance further texturizes the brand of easy-going sonic construction amidst the indie alternative production that compliments his delivery. Despite this being Lazy Daze's first single, the Cincinnati native singer-songwriter and multi-instrumentalist appears to be tapping into something special.
Lazy Daze, also known as Zach Miller, is originally from Cincinnati, Ohio and he moved out to Los Angeles almost 1 year to date. While he's dabbled in many different types of music on his come-up, he seems to have found his sound and it's truly a unique and wavy vibe. His music could be categorized in the surf rock genre, but his music seems to have the chance to evolve into something special.
He is a multi-instrument-playing artist who creates the entire sound of his music on his own, showing the range Lazy Daze possesses and the potential that comes with such a talent. With this being his first official release as an artist, it's very exciting to see how this young musician's music will evolve in the future as he takes that step into superstardom that he seems destined to reach.
Give this up-and-coming artist a follow on all his social media platforms and enjoy the groovy tunes for the Summer!
Lazy Daze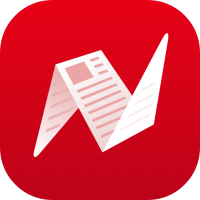 This is original content from NewsBreak's Creator Program. Join today to publish and share your own content.