Over the years the answer to what it means to be a woman has changed. Before to be a lady or a woman was to be soft spoken and reserved, to mostly be seen and not heard. There were roles and expectations placed that set us as women in a small box that was taped shut by society. We were expected to have and raise children, to marry, take care of households. and overall, to leave the hard stuff to the men.
Growing up as little girls we're introduced to movies that highlight the need of a man to elevate a woman's status or to make her feel secure. We're pushed to like pink ponies and dance ballet, to play with baby dolls and have toy kitchens, all to encourage the portrayal of what society says a woman is and should be.
For the longest I let that stereotype limit me. I allowed the no's to stop me and the laughter to turn me around. I allowed society to mold me into what it felt a woman should be. I walked around with guilt when I had to parent and work full time, I carried disappointment when I was over talked or overlooked due to my soft tone compared to the husky ones in the room, and I've felt the condescension of being told that I'm too blunt or too driven when trying to achieve my goals.
However, now as a 27-year-old, this chapter of my womanhood has been all about empowerment and renewal. I took control of my narrative and decided that society no longer had the power to dictate how I move or live my life. I realized that as women we can accomplish so much more together than alone. We don't have to accept the criticism, patronization, or objectification that has been the social norm.
Like drops of water, when alone we are not seen. However, as women in history stepped forward to change and empower, the drops changed into a drizzle. From a drizzle it grew into a downpour, and now, after the downpour, our unity is leading to a flood so strong it'll move mountains!
Over the years that drizzle included inspirational women like Susan B Anthony, Elizabeth Stanton, and Lucretia Mott who all had a hand in women receiving the right to vote; The pouring held women such as Sally Ride (the first woman in space), Sandra Day O'Conner (first woman in supreme court), and Aretha Franklin (first woman to be elected to the Rock and Roll hall of fame.)
The downpour has turned into a flood and we now have the ability to move the mountain that is society. Together real change has begun, and the strength is in our unity and in our voices. It's in women like Kamala Harris the first female Vice President of the United States, who's using her voice to show how millions of women have been forced out of the workplace due to the pandemic and is looking for ways to remedy that. It's in people like Joanne S. Bass the first female Master Sergeant, Jennifer King the first woman to become a full-time NFL coach, and many more.
Women around the world are breaking social norms and letting their voices be heard. They're quitting the lives that were forced on them and becoming their own bosses while embracing their identity and becoming comfortable with striving for their personal bests. Ceilings are being broken and history is being made.
The best thing about change is that it can come in different shapes and sizes. We don't have to be the first's, we don't have to be famous, or well known. All we need is to proceed without fear of condemnation and continue to allow our voices to be heard. Our unity will sound the alarm of thunder, the lightning will be our spotlight, and the drizzling will become a flood of equality and embracement of women in society.
No matter your status, position, career, or standing in life your voice still matters. We as women will break out of the box that society has placed us in. The box that was labeled as gentle, soft spoken, submissive, and obedient. We're walking into this world as fierce queens adjusting our crowns as we strut towards our dreams.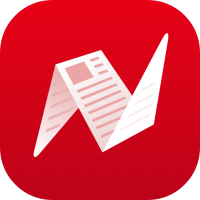 This is original content from NewsBreak's Creator Program. Join today to publish and share your own content.