As we begin the slow march toward normality in this post-pandemic age, what can we expect? Not much at times!
One thing for certain is unless we reset some of our expectations, we are in for a frustratingly long hard road ahead.
Earlier this week, Jane, my wife, and I sat in a restaurant waiting for the server. She was rushing about covering quite a few tables. It took some time for her to bring water and coffee.
When she finally got around to taking our order, we waited far longer than usual for our food to arrive. Is this the new norm? It would seem so, especially with the inexplicable labor shortages faced by so many companies.
Jane and I discussed needing to be more patient and adjust our expectations if we wish to continue eating out. Why are so many of us in such a hurry anyway? It is most likely because that is who we are and how we have lived for far too long!
The labor shortage
If you pay attention to what is happening in many establishments, you will find they are short-staffed. This is not only true for restaurants but for businesses of all types. Every day we hear about companies not having enough workers and how the entire supply chain is breaking down because of labor shortages. These shortages affect everything from homebuilding and big-ticket items like cars and trucks to local shops and restaurants.
Before discussing a potential solution to all of this madness, let's look at some recent examples of how the labor shortage is affecting our lives.
Jane's sister recently took a long road trip. To help her make time, she did the usual thing we Americans do and went through a drive-through at a fast-food place. The person who came to the window told her she would need to come inside to order as he was the only one there! Here she was at a major, name-brand establishment, and there was only one employee in the place!
Only yesterday, a friend who owns a restaurant and does a great deal of catering said he was getting ready to do a catering job for 2,000 people. So far, he has found only two people to help! His restaurant is short-staffed as well, so he is scrambling to find six more people. And he pays good wages, so it is not a money issue. He has been facing this labor problem for more than a year, as many other business owners have. Too many people are just not willing to work.
Even my dentist's office has experienced problems getting staff. Early on, because unemployment benefits were so high, many people decided to stay home instead of work. Since then, some have decided not to return to work at all.
Much of what is happening is puzzling. There are plenty of small businesses willing to pay good wages, yet there remains a shortage of workers. Where did all the people that held these jobs before the pandemic go? To other jobs, or have some of them just dropped out of the workforce altogether? Perhaps it is some of each.
Resetting our expectations
To reset our expectations, we must face reality. To do otherwise is to deny the truth.
"There are two ways to be happy: improve your reality, or lower your expectations." Jodi Picoult (1996-present)
First, some of us need to mind ourselves and our attitudes. Getting angry at a server in a restaurant or someone checking you out in a store is a terrible way to live! It is only due to your own impatience, selfishness, noncaring, unempathetic disposition! It is one of the least mature things an adult can do. You are certainly not the only one facing such things, and you will certainly not be the last.
Second, we must understand what our expectations represent. An expectation is much like an assumption. You know to assume makes an a**/u/me. Expectations are similar. Any expectation you hold can be a sure letdown, making you like that assumption just mentioned.
The only way around this mess of a labor shortage is to lower our expectations for a time. In other words, we need to cut people some slack!
You can experience immediate benefits by lowering expectations. Anything that increases anxiety is not good for your health. When something is beyond your control, why cling to such unrealistic thinking?
Why not lower your expectations of prompt service at a restaurant. Then you can be pleasantly surprised when the service meets your new requirements. Just be realistic. Even better, if they exceed your new expectations, you and they will both feel great!
Why not do this in other areas of life as well? If you are stuck in traffic, reset your expectations and enjoy the peace and calm that follows. If someone is always running late (a wife, for example), quit expecting them to be on time! You will lower your anxiety as a result, and they will almost certainly be grateful.
The bottom line is when we lower our expectations, we lower our potential for frustration, stress, and the associated health risks they create.
"Expectation is the mother of all frustration." Antonio Banderas (1960-present)
Final thoughts
Without question, most of us need to adjust our expectations for the near future and perhaps beyond. Just anticipate slower service, and you will have won much of the battle.
I intend to lower my expectations in situations where necessary, as I do not need the added stress created when I fail to do so.
"My happiness grows in direct proportion to my acceptance, and in inverse proportion to my expectations." Michael J. Fox (1961-present)
However, I am not saying reset or lower all of your expectations. If they are expectations about yourself or for those you lead, keep them high! That is the appropriate use of high expectations. Without holding higher expectations, performance will suffer, and who wants that?
As always, only you can choose to reset your expectations or leave them be. Which choice will you make?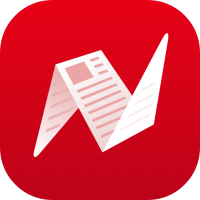 This is original content from NewsBreak's Creator Program. Join today to publish and share your own content.