If you have never had a mentor, you have no idea what you are missing. If you have had a mentor, you will likely be forever grateful for their impact on your life.
Let's look at what mentoring is all about and how it can help you achieve far more in life. A little background first.
What is a mentor
Mentoring has been around since the beginning of humanity. Every child leans on and learns from a parent or someone older and more experienced. It is part of the natural course of life. Look at this definition of a mentor from the Oxford Dictionary:
Mentor as a noun: an experienced and trusted adviser.
Mentor as a verb: advise or train
At its most basic, we all need someone we can trust, with experience to teach us and train us up in the way we should go. Whether you call it a parent or something else, it certainly sounds like a mentor! How would we survive those early years otherwise?
As we age and gain our independence as young adults, many move away from being mentored. Yes, we could consider those who were older and more experienced than us mentors, although they were known as uncle, aunt, teacher, neighbor, scoutmaster, and a whole host of other names. Perhaps we do not seek a mentor because we failed to recognize and appreciate the advantage of these early mentors.
As someone older, a mentor is anyone who brings their wisdom and experience into our life. They listen carefully and want the best for us. They can provide other perspectives we need as we traverse life. Some mentors become lifelong relationships and are valued tremendously.
A great thing about most mentors is they usually cost nothing other than a bit of time and attention. Talk about a great value proposition! How many things are free in life today?
Why would someone mentor you asking nothing in return? For most, it is because they have already achieved much in life and are at the point they want to give back. What better way for an experienced successful person to give back than to mentor! In return, most mentors find it lifegiving to help others.
"A good mentor offers directions and driving tips from the back seat. You still have to drive the car." Michael Johnson (1967-present)
Why everyone needs a mentor in life
If we are to grow and mature as much as possible, a mentor can be a tremendous asset. No one is entirely self-reliant as we were all created to be in relationship. You can truthfully say our lives exist only in relationships with others!
The quality of those relationships can have a huge impact on us. This is where a mentor can help. They have usually been there and done that, with experience to share, and can help us navigate our lives more effectively.
A mentor can help us in our marriage, career, health, finances, and any other area we wish to grow. Many of us have more than one mentor in life. Some will be there to help you for a time, phase, or specific task in life. Other mentors can be in your life for the long run.
An example of one of my lifelong mentors is a pastor I hope will be around as long as I am. His insight and wisdom are always welcome, and I would not be who I am today without him.
Another example is a boss who mentored me. He has since died, but the tremendous value he added to my life and career remains to this day. I wrote an article about him and how he impacted my life which you can read here: The Tremendous Value of Learning from Another in Life.
"A mentor is someone who sees more talent and ability within you, than you see in yourself, and helps bring it out of you." Bob Proctor (1934-present)
How to find a mentor
The obvious places to begin looking for a mentor are those where you regularly spend time. Examples of these include at work, in church, among friends, at the gym, and any social events in which you regularly participate. Potential mentors are all around us and are usually more than happy to help.
With modern technology, it has never been easier to find a mentor. You can find many mentoring websites that are free, and don't forget YouTube! YouTube is the second largest search engine behind Google (which happens to own YouTube), so why not use it!
As you search for a mentor in your life, why not find someone you can trust. A great place to start is by checking out the following website: My Mentor Jane
Jane has solid leadership background, serving as a high-level executive for many years. She is also a professional coach, teacher, and mentor with a great depth of experience in helping people build a better life. Like me, she is at a time in life when she is pouring her years of experience and expertise into others, expecting nothing in return. You can find her YouTube channel at My Mentor Jane on YouTube
Following Jane's example of paying it forward, I have been on the same track for the past couple of years. I have now written nearly 600 articles on leadership and life in my attempt to pay forward the many extraordinary blessings I have received.
Also, like Jane, I have no ulterior motive and only wish to help others live a fuller, more rewarding life. I intend to start a new YouTube channel with the same model soon. Like Jane, the only thing I ask is if you like my articles and videos that you hit like and subscribe.
"A mentor is someone who allows you to see the hope inside yourself." Oprah Winfrey (1954-present)
Final thoughts
Find a mentor if you want to get more out of life, improve your career, and achieve more than you dreamed possible. Many of us who have had or currently have mentors experience going further and higher than we ever could have on our own. Our mentors changed our lives for the good!
If you wish to learn more about some of the many benefits a mentor can add to your life, check out this brief article:
What a Mentor Can Do for Your Life
Heed the sage advice from a well-known and famous actor:
"Show me a successful individual and I'll show you someone who had real positive influences in his or her life. I don't care what you do for a living—if you do it well I'm sure there was someone cheering you on or showing the way. A mentor." Denzel Washington (1954-present)
P.S. Full disclosure - if you are wondering why I mentioned My Mentor Jane and her new YouTube channel, it is because she is my better half! Jane is an amazing woman who pours her life into other women constantly, even though, like me, she is retired.
I am incredibly blessed to be able to follow in her footsteps of helping others. Whether you are a man or a woman, I believe you will gain tremendous value from Jane's videos. Check them out. I am sure you will find them helpful!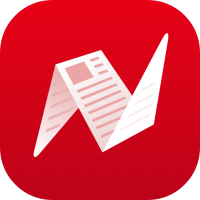 This is original content from NewsBreak's Creator Program. Join today to publish and share your own content.