If there were three steps you could take to achieve practically anything you desire in life, would you take them? What if I told you when you follow these steps in succession, they will rarely, if ever fail you? If your interest is piqued, all that is required is to learn and execute the steps in the following ancient Persian proverb:
"Thinking well is wise; planning well, wiser; but doing well is the wisest and best of all." Ancient Persian Proverb
Each of these steps applies not only to business but to our lives in general. Whenever you follow such a structure, order will result. In today's dysfunctional and disorderly world, most of us welcome such order with open arms!
Let's examine the essence of each of the three parts of this wise old proverb.
Thinking well is wise
Why do we go to school most of the early years of our lives? To learn! To learn what - facts and figures by rote memorization? No, the real reason we go to school is to learn how to think. Or at least it should be!
Learning to think is a wonderful thing unless it is misused. This brings one of the modern dangers of education in many countries worldwide. When educational systems are used for indoctrination, as many are today, it is easy to mislead children and young adults into adopting distorted and perverted ways of thinking. But we will leave that for another article!
When done correctly, teaching a child or adult to think well begins the formation of wisdom in their lives. When we enter the workplace, we become employed for our ability to think and to do. Doing most often follows thinking, although we all know those who do without thinking. Wisdom is undoubtedly lost when the order is reversed!
Should we not all develop the wisdom to think well in every area of life? By thinking well, we can improve everything we do and the results thereof.
Planning well is wiser
The wisdom of planning well has long been known and is an essential part of achieving in life. Provided the planning is based on sound thinking, that is.
Why do so many people in first-world countries seem to achieve so little, barely getting by in their lives? Failing to plan is the likely answer, is it not?
Those who learn to plan early outperform those who do no planning as a rule. We must never forget what one of the forefathers of our country said more than two centuries ago:
"If you fail to plan, you are planning to fail!" Benjamin Franklin (1706-1790)
Those who plan even a portion of their life, setting goals along the way, inevitably come out ahead. How could it be otherwise?
Doing well is wisest and best of all
While thinking well and planning well can take you far in life, this third step is essential for making real gains. If you have given your career or life sound thought and planned well, what is left other than to execute? Those who take action, doing well, lean on the best and greatest wisdom, accomplishing far more in life.
Some go to college planning their career ahead of time. Doctors, lawyers, engineers, and many other fields require much education, thought, and planning to enter their professions.
Having served large and small companies for several decades, I cannot count how many people we hired with mostly useless college and university degrees. It is also shocking how many people quit working on themselves after entering the workforce. Far too many never bothered to pick up a book to read up on their current profession. This seemed to be particularly true for those in sales!
With little thought and little or no planning, where are they heading in their careers and lives? Scary thought, isn't it!
But by simple thinking and planning, the world becomes full of opportunities. With wise thought and good planning, the world's doers find virtually unlimited opportunity. The world is their oyster, as the old saying goes!
Final thoughts
In the end, it is those who do that get things done. If only more people became doers, the world would become a far different place!
All that is required is to be wise in thought and planning and becoming wisest and, best of all, by simply doing!
In wrapping up, here are some words of wisdom that can make the third step work especially well for you.
Avoid procrastination at all costs. Heed this advice from an old Norwegian proverb
"The lazier a man is, the more he plans to do tomorrow. "Norwegian Proverb
Stop talking about it and do something!
"You got your talkers and you got your doers. Most people are just talkers, all they do is talk. But when it is all said and done, it's the doers that change this world. And when they do that, they change us, and that's why we never forget them. So which one are you? Do you just talk about it, or do you stand up and do something about it?" David Della Rocco (1952-present)
And finally, act immediately! Heed the following sage advice from a great man who died far too young:
"Whatever you want to do, do it now. There are only so many tomorrows." Michael Landon (1936-1991)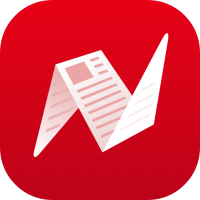 This is original content from NewsBreak's Creator Program. Join today to publish and share your own content.