From time to time, you come across a subject that provides a tremendous amount of insight. One such subject that has captured my interest recently is happiness. Who doesn't want to be happy? Happiness touches every person to some degree and has virtually no limits on what can be said or written about it.
Let's examine a similar subject frequently connected to happiness and bound to it at times – peace.
Peace and happiness go hand in hand and are experienced only in our inner being while originating outside us. From where you ask? From two sources, our relationships and sometimes our environment.
Did you know it is possible to enjoy peace and happiness in the worst of environments? More on this later.
Finding peace and happiness
Life teaches us the place to find peace and happiness is always in relationship with others. Yet relationships exist in other ways and can include nature, work, pets, or even things we own. Some of these other types of connections can bring happiness for a time, but this happiness can be fleeting without peace. The pleasure or happiness a new car, a new house, or some new gadget brings are wonderful at first but inevitably wane over time.
Other things in life can bring us peace, but without a meaningful relationship, they are temporary. For example, we can have a relationship with nature, experiencing great peace for a time. So many wonders exist in the world that it can be very peaceful to take in, think, and reflect on them. But when we leave nature, we leave the peace behind.
Then there are those amazing times in life when we turn temporary happiness into something lasting. An example of this is when we turn a house into a home. Because of the relationships involved, a home becomes far more meaningful than simply owning a house. Everyone is familiar with the old saying, "Home is where the heart is." It stays with us because it is true.
"Every happy home has a foundation of love and a framework of support." Wes Fesler (1908-1989)
What makes a house a home is love in the relationships with our spouse, children, and family. The wonderful thing about love in the home is it is both given and received. This love is the essential ingredient for lasting peace and happiness.
"He is happiest, be he king or peasant, who finds peace in his home." Johann Wolfgang von Goethe (1749-1835)
Deepening peace and happiness
An interesting thing about our finding and embracing lasting peace and happiness is that unless we experience or understand their opposites, we may not fully appreciate them.
For example, violence in nature, such as dangerous storms, lightning, wind, extreme heat and cold, and the many forms of extreme precipitation, help us appreciate calm, comfort, warmth, showers, and beauty in the world.
To appreciate the depth of peace and happiness possible in a relationship is aided by contrasting good relationships with bad ones. I am not suggesting we find bad relationships to develop good relationships. But when you understand how bad some relationships can be, you can more fully and deeply settle into the peace and happiness of a loving and good relationship.
As mentioned previously, you can find peace and happiness even in the worst of environments or circumstances. In the past, many martyrs have gone to their death in perfect peace filled with joy. One of many sources for such stories is Foxe's Book of Martyrs, first published in 1563. Although the environment and torture were unimaginable, their relationship remained so strong they overcame.
True, lasting peace and happiness requires a loving relationship. For the martyrs, their relationship with Christ gave them peace even in death. The primary ingredient required in this type of relationship is a deep, abiding love, not the shallow and superficial love so often offered in the world.
Final thoughts
In summary, peace and happiness exist throughout humanity but require a relationship filled with love to endure.
You can strengthen true peace and happiness by understanding and possibly experiencing their opposites in life.
I would love to hear your thoughts on this subject. Do you have a different perspective? Please leave your comments below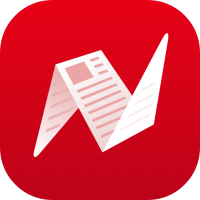 This is original content from NewsBreak's Creator Program. Join today to publish and share your own content.