A simple way to gain insight into others
Is there a simple way we can come to understand ourselves in our approach to life? Some years ago, I stumbled upon what I have come to call the Schwab interview method. It can provide great insight into a potential employee, an existing employee, and anyone else, including yourself!
If you are not familiar with Charles M. Schwab, he was a steel and mining magnate who became one of the richest men in history. His success allowed him to accumulate a vast amount of wealth. In today's dollars, he would have been a multi-billionaire.
While I am thankful for the wisdom in the following quote, he also gave us valuable insight into what not to do and how not to be, which I will share with you at the end of this article. First, the quote:
"Three men were laying brick.
The first was asked: ""What are you doing?""
He answered: 'Laying some brick.'
The second man was asked: 'What are you working for?'
He answered: 'Five dollars a day.'
The third man was asked: 'What are you doing?'
He answered: 'I am helping to build a great cathedral.'
Which man are you?"
Charles M. Schwab (1862-1939)
Gaining insight into others
Look at the three responses in Schwab's quote. The first is uninspired and factual. The second is only slightly more thoughtful, so let's call it a more average response. The third response is meaningful and inspirational. Which of the three bricklayers would you want to work for you?
Understanding Schwab's intent in this quote led me to ask questions providing more insight into potential employees. I often asked, "How do you view the work you did for (previous employer)?" and "What impact did you make in an average month or year in your job?"
You can easily formulate many similar questions to provide you with far more insight into a prospective employee than typical, blasé, fact-based interview questions. While factual information is important, it usually provides uninspired details about the employee, not how they think and what initiative they possess.
Which type of person are you?
Let's now turn this interview technique on ourselves, using it to examine three important areas of life; career, family, and your place in the world. In each of these areas, we will look at what may be considered typical responses using Swab's technique. The three responses in order are:
Uninspired (negative/pessimistic)
Average (neutral)
Inspired (positive/optimistic)
Career
Starting with an area that consumes an enormous portion of your life, work, think about the question, "What am I doing (in my career)?
I am just another worker, putting in my time.
My pay reflects my value and little more.
I am an important part of a larger entity, vital to the business and its products or services.
Which answer most resonates with you? What insight does your answer provide to you?
Family
Looking at another significant area of our lives, family, think about the question, "What am I doing (in my family)?"
I am just another family member, of no real importance.
I am a family member who is cared for and who cares for others.
I am a crucial family member who cares deeply. I do what I can to help the family grow closer and stronger for the next generation.
Which of the above answers most resonates with you? What insight does this provide to you?
Your place in the world
In this final example of adapting Schwab's method, think about and ask yourself, "What am I doing (in the world)?"
I just exist day to day, barely getting by.
I'd like to do more but can't do much about it.
I am optimistic about what is in store for us and about my future impact on the world.
Which of the above answers most resonates with you? What insight does it provide to you?
Expand the concept
Regardless of what you use this technique on, large or small, it will give you greater insight into yourself or someone else. A few other areas to explore can include the following prefaced with" What am I doing with or in":
my finances?
my marriage?
my free time?
my life?
my legacy
my spiritual journey?
my community?
my volunteering?
this friendship?
this project?
this job?
this hobby?
You can add anything to this list you wish to better understand your or someone else's life. What other areas of life can you see applying this technique to help you gain more insight?
Final thoughts
Now for the final important lesson we can learn from Schwab. For all of his business wisdom and wealth, he died broke!
Schwab's extravagant lifestyle, flawed character, failed morals, and the stock market crash in 1929 did him in. He was deeply in debt when he died. A true riches to rags story!
Yet despite being technically bankrupt at the time of his death, when the stock market rebounded, and World War II began, his stock holdings in Bethlehem Steel would have restored a portion of his fortune! Too bad he didn't live to see it.
Schwab's life shows we can learn as much from a wealthy person as we can from one who is broke! Especially when they are the same person!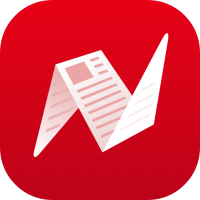 This is original content from NewsBreak's Creator Program. Join today to publish and share your own content.