"Life is a journey" is not exactly an original theme yet expresses a truth that is hard to deny. Many have repeated it over the years, with its exact phrasing changed slightly at times.
One variation on "Life as a journey" was written many years ago by a consultant, author, and publisher. He follows his small change with thought-provoking words that are simple and full of truth. Here is the quote in its entirety:
"Someone has well said, 'Success is a journey, not a destination.' Happiness is to be found along the way, not at the end of the road, for then the journey is over and it is too late. Today, this hour, this minute is the day, the hour, the minute for each of us to sense the fact that life is good, with all of its trials and troubles, and perhaps more interesting because of them." Robert Rawls Updegraff (1889-1977)
While Updegraff's words are clear and concise, let's take a closer look at their profound meaning as we live out our lives.
Success as a journey with happiness along the way
Updegraff starts his quote by changing what is usually stated as "life" to "success" with the standard "is a journey, not a destination." He follows these words by expounding on them, saying, "Happiness is found along the way, not at the end of the road."
For most of us, success by whatever definition we use brings happiness, does it not? How do you define success? Does success have to do with your career, marriage, relationships, peace, having plenty of money in the bank, life, or something else? One thing for sure is; however you define success, happiness can accompany it. The key here is when you experience this happiness.
Don't wait for happiness
Updegraff next reminds us, "when the journey is over, it is too late." The point is that if you are not happy until you finally achieve whatever you consider success, it will be too late to enjoy it. Too late to find the real happiness in it. Real happiness happens along the way, and when not found during the journey, it becomes less meaningful in the end.
The key to success and happiness on the journey
Isn't it great how Updegraff incorporates happiness into the journey to success? It is what you find along the way that matters. The journey itself is success and, therefore happiness. If success is the journey with potential happiness along the way, why wait to the end? If the end means finality, that means, well, the end. However, another way to look at it is when the journey is over, the next journey begins. Yet all along the way, you missed a great deal of happiness by forestalling happiness until you arrived.
Updegraff's solution to this is to recognize and appreciate each day, hour, and minute of the journey, as you sense how good life is, regardless of the trials and troubles you experience along the way. Could anything be more true than this?
It is interesting how Updegraff works in how the trials and troubles of life enhance the experience of the journey, making it more interesting!
Further increasing your happiness along the way
Updegraff's recognition of appreciating the good and the difficulties along the way can help us realize even greater happiness as we are on this journey. How can we do this? With many celebrations, large and small, along the way. Let me explain.
Having almost died from a series of severe heart attacks a few years ago, every day I am alive brings happiness as I traverse my journey to success. In reality, every day of my life before and since retirement has been successful. And each of these days had the potential to be filled with happiness.
How I wish I had celebrated the countless little successes and embraced the happiness that was already there! Well, I can, and I do now! One way I celebrate along the way is by simply appreciating every moment possible. Appreciation is a form of celebrating life, which brings great happiness and joy as I journey toward the ultimate destination of success. As a Christian, that final destination at the end of life is in heaven with the Lord!
But for now, as I continue my journey, there is a great deal of happiness to be experienced. It exists in our marriage, family, friends, work, health, food on the table, the roof over our heads, a vehicle to travel as we wish, and the thousand other things we too often take for granted each day. Yet every last one of them is a blessing we can appreciate and receive happiness in the process.
Final thoughts
I hope you too will find much happiness when you arrive at the end of your journey, but why not enjoy it now, along the way? What's stopping you other than yourself?
All you have to do is realize each moment, each breath, each thing you appreciate in your life adds to your happiness. The great thing is you can enjoy happiness at any time by simply taking time to look for it. Seek it, and you will no doubt find it!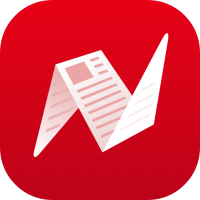 This is original content from NewsBreak's Creator Program. Join today to publish and share your own content.