How we see the world is such a broad subject we could spend weeks discussing it, even in part. If you think I am exaggerating, look at how often the world attempts to "help" us see in various ways.
How does the world attempt to "help" us see, you ask - through the influence of countless books, television shows, movies, magazines, newspapers, schools, and universities. Add to this the continual bombardment of advertising, and the endless reporting from the mainstream and alternate media. Then there is social media, our acquaintances, colleagues, friends, and family members who want us to see the world through their eyes.
"We look at the world through our likes and dislikes, hopes and fears, opinions and judgments. We want everyone to behave as we think they should…." Eknath Easwaran (1910-1999)
Every form of communication comes from the communicator's perspective and worldview. A large part of what it means to communicate as human beings is influencing others to see the world the way we see it.
"Everything we hear is an opinion, not a fact. Everything we see is a perspective, not the truth." Marcus Aurelius (121-180 AD)
How do you view the important parts of your world?
What are your views of the world around you? Let's look at three important parts of most of our world.
"The last thing a fish would ever notice would be water." Ralph Linton (1893-1953)
The workplace
Starting with your current workplace or work environment, in one view, you may see the company and its people as professional and cordial. Those you work with treat you with respect. You like many of them and enjoy working with them overall.
Another view of your workplace could be that it is filled with politics and cutthroats. That too many people are nasty and rude, often showing a lack of respect. If you didn't need the job so badly, you would leave it in a heartbeat.
If you were to rate your place of employment and those you work with on a scale of one to ten, where ten is extremely positive or favorable, and one is very negative or unfavorable, how would you rate it overall? Look at the rating scale below and choose a number. Write it down or remember it as we will come back to it shortly.
-Unfavorable 1-2-3-4-5-6-7-8-9-10 Favorable+
Home life
Now let's look at your home life. If you are married and have kids, how do you rate your home life? Do you see them as loving and caring? Is it a joy to be with them? Do you look forward to being home on the weekends and taking vacations?
Another view of home life could be that it is a hindrance in your life. Do you prefer to be working rather than at home? You could have a strained relationship with your spouse and children. There could be too much drama for you. Perhaps it is just one chore after the next when you are home, and you have little or no downtime with all there is to do. When the weekend comes, you may just want to be alone.
How would you rate your view of your home life? Using the scale below with one meaning you see it negatively or unfavorable, and ten meaning you see it in a very favorable or positive light.
-Unfavorable 1-2-3-4-5-6-7-8-9-10 Favorable+
Worldview
The final area we will examine is how you view your life and the world around you. Do you see the world in a hopeful way? Do you believe it contains much good, filled with life and beauty? Are you at peace with the world and your life? Do you believe there are plenty of opportunities ahead, and you and those you care for will have a good life in the future?
Another view of the world could be that you believe life is full of misery and suffering, and living in today's world is nearly hell on earth. Do you see many selfish, greedy people in the world requiring you to stay on guard all the time? Is there little safety in the world, with too many people trying to take advantage of you if they get half a chance? Does the world seem to be coming apart at the seams, with no end in sight?
Using the same scale once again, where one if negative and unfavorable, and ten is positive and highly favorable, what number would you choose as your general view of the world?
-Unfavorable 1-2-3-4-5-6-7-8-9-10 Favorable+
What does your view mean?
"It's not what you look at that matters, it's what you see." Henry David Thoreau (1817-1862)
Now that you have a measure of how you view your work, family life, and the world in general, what do you notice?
There are certainly people along the entire spectrum, from negative/unfavorable to positive/favorable. Who comes to mind that you see as a 2 or 3 on the negative side of the spectrum? What are they like? Do you enjoy being around them?
"Everything that irritates us about others can lead us to an understanding of ourselves." Carl Jung (1875-1961)
How about someone you know on the positive side of the spectrum at a 7 or 8? How are they to be around? Do you enjoy being around them? What do you think makes them the way they are? How do they differ from those you know on the negative side of the spectrum?
You can learn a great deal about yourself by where you rated each of the three items above. You can also learn a great deal about yourself by the way you answered each of the questions in the last two paragraphs.
Are you wondering if I am going to give you some answers? There is one way to understand yourself. It takes a great deal of introspection, and only you can do that.
Since there is no way to shortcut this process in a brief article, realize the only answers that matter are the answers you provide to yourself. If you are willing to be honest and perhaps even critical of yourself, you will have come a long way toward gaining the insight needed. Take some time and journal your answers so you may examine them now and in the future. If you choose to do this, I assure you that you can learn a great deal about yourself! You are worth the effort, are you not?
If you choose to dismiss this as a fruitless exercise, well, it is. For you anyway.
"People only see what they are prepared to see." Ralph Waldo Emerson (1803-1882)
For some, the answers to all of these questions will bring frustration! Yet, if these answers do not tell you much about who you are, nothing will, and it isn't very likely that anything or anyone can!
However, for others, the answers to the questions will bear much fruit. If you truly care about yourself and others, you will find great insights from your answers. You will also find many opportunities in the answers to help you redirect your life.
Final thoughts
I hope your takeaway from this article is that you get what you look for and expect from life. Yes, it is true. We often get what we see and expect, whether we want it or not.
If you see the world as a bad place and expect bad things to happen to you, there is a strong likelihood they will. If you see the world for the good that exists in it and expect good things to happen, there is an excellent chance they will!
Could it be that simple? Yes, it can.
I leave you with words written many years ago by a rather obscure but wise man who recognized the truth of how our view creates what we see:
"When you look at the world in a narrow way, how narrow it seems! When you look at it in a mean way, how mean it is! When you look at it selfishly, how selfish it is! But when you look at it in a broad, generous, friendly spirit, what wonderful people you find in it." Horace Rutledge (~1848~1945)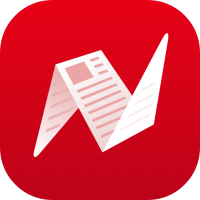 This is original content from NewsBreak's Creator Program. Join today to publish and share your own content.