Do you consider yourself brave? You are likely braver than you realize. How does the word courage strike you? Do you think you possess courage? There is a good chance you have more courage than you know.
"All brave men [and women] love; for [they] only [are] brave who [have] affections to fight for, whether in the daily battle of life, or in physical contests." Nathaniel Hawthorne (1804-1864)
Let's quickly look at the meaning of each of these words, brave and courage. We usually think of them as being synonymous, yet there are some differences. Each of the following definitions are from the Merriam-Webster Dictionary.
Brave: "having or showing mental or moral strength to face danger, fear, or difficulty: having or showing courage."
Courage: "mental or moral strength to venture, persevere, and withstand danger, fear, or difficulty."
Simply put, to be brave is to act, while courage is a virtue we possess.
Back to the questions, do you consider yourself brave, and do you think you possess courage?
Bravery in everyday life
"He who is brave is free." Seneca the Younger (4 BC – 65 AD)
To be brave does not mean you must summon the courage to stare danger down the throat! You can be brave in your everyday activities. Simply pushing forward in life day after day, year after year, decade after decade, requires a tremendous amount of courage and bravery.
"The bravest are surely those who have the clearest vision of what is before them, glory and danger alike, and yet notwithstanding go out to meet it." Thucydides (460-400 BC)
Most of us face challenges regularly, do we not? Doesn't it take a certain amount of courage and bravery to meet them, to work through them, and to overcome them? Of course, it does. The issue is we may not see it as being brave. On a scale of 1 to 10, with ten being extremely brave as when facing a proverbial fire-breathing dragon, it is doubtful many of your daily activities will rate a ten, but you can rate some of them above one, can't you?
When you face an angry customer, an emotional colleague, a challenging boss, and a thousand other things that test your mettle, some amount of courage and bravery are required, are they not?
What about when someone cuts you off on the road, do you lash out in weakness, or do you bravely hold back and perhaps perform one of the bravest acts of all – forgiveness.
"Forgiveness is a virtue of the brave." Indira Gandhi (1917-1984)
When you get into an argument with your spouse, you may think it takes courage to yell back, but in reality, you are displaying a lack of courage. They are pushing your buttons, gaining control over you as you lose your cool. It takes far more courage not to engage. Not in a manipulative way, but by being confident in yourself while being filled with real courage to act bravely or maturely.
The connection between bravery, courage, and maturity
Did you know there is a connection between bravery, courage, and maturity? Using my favorite definition of maturity as "the acceptance of personal responsibility," do you see the connection?
It would be extremely difficult, if not impossible, to have courage or to be brave without accepting responsibility. I am not sure you can be any of the three without the other two. It is the acceptance of responsibility that makes us want to protect those we love. This is true whether it is for our family or our nation. Some of the bravest people I know are mature individuals who serve in the military and those who protect our fellow citizens in local police and fire departments.
Do you accept responsibility for anyone or anything? Does that not take courage and a certain amount of bravery? Of course it does! Whether you are providing for your loved one, being a friend to someone, or simply working hard each day, you possess a great deal of courage for being so responsible. You are what most of us consider brave.
Final thoughts
When you develop the proper perspective, it is easy to see the bravery in most people. You and they show it every day in some way. I applaud you for pushing through each day, continuing to live your life, caring for those you love. You have far more courage than you may give yourself credit.
How can you leverage this perspective on courage, bravery, and maturity in daily living? Why not find a way to extend them into more areas of your life? Please give it some serious consideration. You will certainly never regret the personal growth it will provide for you.
Be brave. Be strong and of good courage! You are up for any battle life throws at you!
I leave you with some advice from more than 2,600 years ago given in scripture:
"Haven't I commanded you? Be strong and of good courage. Do not be afraid, neither be dismayed: for the LORD your God is with you wherever you go." Joshua 1:9 NHEB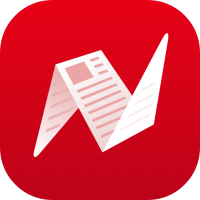 This is original content from NewsBreak's Creator Program. Join today to publish and share your own content.