What do you do when you have the experience of reading something that resonates deeply within you? Do you think about it, journal about it, or figure that it will come back somehow if it is really that important?
Fortunately, as a writer, the best way to understand why something resonates deeply within me is to express it in writing. Writing allows me to think and explore such profundity more deeply.
I recently ran across a quote from one of my favorite American presidents that struck me to my core. This man had an amazing life. He was a Rough Rider who fought in the Spanish-American War, became the police commissioner of New York City, and the governor of New York State. He ultimately won the presidency of the United States, becoming one of our most beloved presidents.
Because of him, our National Parks came into being, and who else has the legacy of a stuffed bear named after him – the teddy bear! He did so many amazing things in his life it has taken many books to capture a small portion of them!
For most of us, accomplishing even a fraction of what Teddy Roosevelt did in his 60-year life is nothing short of extraordinary. It is no wonder he is one of the four presidents on Mount Rushmore.
Here are Roosevelts simple words that resonated so strongly within me:
"Do what you can, with what you have, where you are." Theodore Roosevelt (1858-1919)
His words speak volumes for those of us who have lived many decades and experienced much in life. Let's look at each of the three parts of his suggestion in more depth.
Do what you can
"People who say it cannot be done should not interrupt those who are doing it." George Bernard Shaw (1857-1950)
Many of us spend far too much time thinking about the things we can't do. This is not uncommon, although it creates serious limits in our lives.
Rather than focus on what you can't do, discipline yourself to focus on what you can do. There is always something you can do when you look close enough.
Throughout the remainder of this examination of the three parts of this quote, let's look at their use as they pertain to where you are in your career and how you can accomplish more in life.
Regardless of where you are in your career, this one simple shift in how you look at your work and life can make a huge difference in what you accomplish. By shifting from the things you think you can't do to the things you can do, you will join the few who learn this secret to success.
You can accomplish far more in life by focusing on the positive, doing the things you can do, rather than looking at the negative things you cannot do.
If you wish to take a deeper dive into this subject, check out this short article that goes into more detail.
How to Easily Accomplish More in Life
With what you have
"If I have the belief that I can do it, I shall surely acquire the capacity to do it even if I may not have it at the beginning." Mahatma Gandhi (1869-1948)
What do you have to work with to further your career? I assure you that you have far more than you realize! It is a simple matter to inventory what you have by listing your skills, talents, abilities, and accomplishments thus far. However, once you realize the most important thing and begin developing and using it, your career and entire life can get on the path to real accomplishment.
What is it that you already have, you ask? You, your mindset, attitude, time, abilities, and everything else you can bring to bear to impact your career. You have far more than you realize, but the most important things about you are your abilities to learn, grow, adapt, and change.
Instead of looking for something out there, look inward at what you already have. You possess the ability to learn, and by committing to learning, the direction of your life can only go up, and you can only achieve more.
It is all in you and up to you to do what you can with what you already possess.
Take time to work on who you are, and your life will change forever. To dig a little deeper, I suggest you start with your mindset. By reading the short articles below, you will find sound concepts that will help you get on the road to achievement in a way many will not discover because they will not take the time to learn the simple principles involved.
How to Easily Free Your Mind From Within
Something else you have that is unique to you is your attitude. So many today have a negative attitude in the workplace; it is easy to stand out from the crowd by simply having a realistic positive attitude. In reality, it has always been this way, as so few people consciously work on their attitude. Think about it, would you rather have someone work for you that is a negative ninny with a lousy attitude, or someone more optimistic with a good attitude? Enough said!
If you are serious about learning to work on yourself, check out these short articles, either of which can change the course of your life:
How Attitude Can Help or Hurt You in Life
How to Gain a Positive Attitude about Life
While considering all you have in life, do not forget one of the most important things you possess – others! Who do you have on your team? Whose wisdom can you tap into? Our spouse can be a wonderful teammate, as can our friends, colleagues, mentors, and anyone else that is willing to help us in life. Why not tap into their knowledge, wisdom, and insight. Heed their advice about you, your career, and your life, but in the end, own your decisions and never cast any blame.
Where you are
"Remember that whatever you do or wherever you are, you are never alone." Gordon B. Hinckley (1910-2008)
Where are you in life? What an open question that is!
No, this is not about your physical location, although that may be a factor. Rather, what is your disposition about life? At what stage are you? Are you happy with where you are, or would you prefer something different? Of course, we are talking about where you are in your growth and life, which determines where you are going.
While I am likely at a far later stage of life than you, I am where I want to be. As a lifelong learner, there has never been a better time to learn. All of the knowledge in the world is available at our fingertips! A quick search on the two largest search engines globally, Google and YouTube, will turn up enough information to drown you on most subjects. What a glorious time to be alive!
"Start from wherever you are and with whatever you've got." Jim Rohn (1930-2009)
If you are not where you wish to be in your career and life, you can change it. If you want to change it, that is. At no time in history have people had more resources to effect change in their life than right now. And the vast majority of these resources are free, only requiring you to invest the time to do the work.
Final thoughts
Do you not find Roosevelt's quote extremely encouraging? Such a simple, meaningful way to look at life from someone who accomplished more in his life than most others could ever hope! His words are tremendously inspiring. What an incredible person he was!
You have your entire life ahead of you, so why not use some of that amazing brain you have! Put to use those wonderful skills, talents, and abilities you have acquired and on which you are working. The entire world lies at your feet if you choose to apply Roosevelts simple words into your life. Why not go for it? You have little to lose and the entire world to gain!
"Life is 10% what happens to me and 90% of how I react to it." John C. Maxwell (1947-present)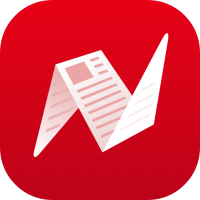 This is original content from NewsBreak's Creator Program. Join today to publish and share your own content.