What does well-being mean to you? It can mean different things to different people, but the bottom line of well-being is being well! As the Oxford Dictionary puts it, well-being is "the state of being comfortable, healthy, or happy." Merriam-Webster puts a slightly different twist on its definition - "the state of being happy, healthy, or prosperous."
Well-being has been a significant leadership topic for much of the 21st century and is more relevant today than ever. The full-on assault of the pandemic in 2020 has affected so many of us; it is no wonder. With so many schools closing and many businesses moving to remote work, the world has seen a tremendous shift.
Using the definitions of well-being, let's take a quick look at the three things mentioned in the two dictionaries. We will combine comfort and prosperity as one topic. To this, we will add health and happiness and examine how the three relate to our well-being in these trying times.
Comfort
Of huge significance in western society is our ability to be comfortable in life. This comfort extends beyond most of what exists in third-world countries. We expect a comfortable home, heated and cooled throughout the seasons, plentiful food, and overall financial prosperity in a way that simply does not exist in much of the world.
Since comfort is an important part of well-being, the effect of the pandemic has been mainly on financial resources for some while impacting others little. If anything, not having to commute while working from home has added to the overall comfort of many.
Be thankful for how blessed you are if you are living in a first-world country. Where comfort is concerned, your worst day is likely better than the best day of those in third-world countries.
If you want to find and enjoy real comfort in life, check out this brief article:
It's a Matter of Life and Death - How can you remain positive in life?
Health
What one word describes life without good health? Difficult!
When you do not have good health, many things in life can become a challenge. Good health is important to our complete well-being. Not everyone is so fortunate, however. We have lost many people worldwide to the coronavirus pandemic, and far more than those to many other illnesses and diseases.
In 2020 there were 3.36 million deaths in the United States, Of all these deaths, about 21% were from heart disease, 18% from cancer, and 10% from covid. The remaining 51% of deaths resulted from unintentional injuries and suicide to many other causes. In other words, not only did many people die, more are suffering at this very moment from a wide variety of illnesses. If these stats don't make you appreciate your health, nothing will!
If you have your health, you have a great deal to be thankful for and a great deal of well-being. Never forget that!
"Everything you do to improve your physical well-being will have a positive impact on how good you feel about yourself." Brian Tracy (1944-present)
But there is more than one kind of health, isn't there? There is the physiological health of our bodies just discussed, and there is the psychological health of our minds. Psychological health is every bit as important as physiological health. A huge factor in psychological health is in our relationships with other people. Relationships are vital to life and living in so many ways. You will often hear it said relationships are life.
If you want to know how important relationships are, try doing without them. Did you know solitary confinement is considered cruel and unusual punishment? Some say it is the cruelest form of punishment!
Has this pandemic not forced many of us into isolation from many people outside of those under our roof? What kind of damage do you think is resulting from this? It is likely huge, and the effects will linger for many years into the future.
To maintain your well-being, keep in touch with other people and be with them whenever it is safe to do so. Your well-being and theirs depend on it!
To learn some great ways to maintain your physical and mental health, check out this brief article:
Five Simple, Easy Steps to Ensure and Maintain Your Health - Getting and remaining healthy does not need to be so complicated
Happiness
What would our well-being be without comfort and good health? It would be a pretty sad state of affairs without them. Do you know of anyone who doesn't want to be happy in life?
As part of our well-being, happiness is as important as anything else, perhaps even more so. We can find happiness despite a lack of comfort. Some even find happiness while suffering from an illness or sickness.
"The more we care for the happiness of others, the greater is our own sense of well-being." Dalai Lama (1935-present)
Happiness results from many areas of our lives and affects most of them as well. It has a somewhat circular effect. What brings happiness to us allows us to give it back, which brings us more happiness and so on.
During this pandemic, many have lost a great deal of their happiness. Much of this is due to our in-person relationships with others being so restricted. Jane, my wife, and I have run several church groups online and in-person throughout the pandemic, and they have been a true channel of happiness for us. To do such a thing in person requires care nowadays, but it has been more than worth it.
As an extrovert, Jane needs other people in her life as she gets much of her happiness and well-being from those relationships. Although I am an introvert, they bring me happiness as well! Sure, I can get by with less personal contact than her, but I still need a certain amount too!
To discover more about building happiness in your life, check out the following brief articles:
The Secret to a Life of Happiness
How to Embrace Happiness and Joy in Your Life
Happiness is in large part a state of mind coming from our mindset and attitude. Anyone can work on each of these to increase their happiness, regardless of the pandemic or not.
Check out the following brief articles to learn more about how your mindset can help you find more happiness in life.
How to Easily Free Your Mind From Within
Final thoughts
To paraphrase a quote made by one of our founding fathers, Benjamin Franklin, the comfort, health, and happiness of well-being is the "stuff life is made of."
Well-being adds so much more than what appears on the surface. It adds a richness, fullness, and joy to life that little else can. In closing, remember this key ingredient in well-being spoken more than 2,000 years ago:
"To wish to be well is a part of becoming well." Seneca the Younger (4 BC– 65 AD)
May well-being provide you with a full life many, many years into the future!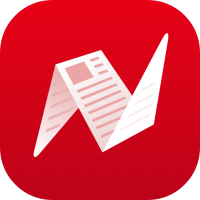 This is original content from NewsBreak's Creator Program. Join today to publish and share your own content.