Everyone is on a path or road in their life. The question is, what path or road are you on, and where are you ultimately headed?
Life as a road is a common metaphor because of its many parallels. Let's look closer at how we can apply it in our lives. From this point forward, we will use the terms path and road interchangeably.
Where are you headed?
The most important question anyone can ask themselves about life and the road they are on is, "Where is my final destination?" We can make many stops along this road in life. Still, without a final destination, we are like nomads, wandering through life, only looking for the next place to meet our needs with no attachment to any particular place.
Many live a nomadic life. For some, it may be fine. If you see little value in belonging or finding a final resting place in life, it may be just what you need. Most of us in western society have a destination in mind and wish to achieve certain milestones along the way. The issue with many people is while they desire those things, they do little to make them happen.
If you never ask yourself, "Where is my final destination?" and "What do I want to achieve as I travel along this road in life?" what are you doing if you are not wandering aimlessly in life?
"If you don't know where you are going, any road will get you there. Lewis Carroll" (1832-1998)
Why not look at your future as a road trip? You will make this trip not because you want to, but because you have no choice. Such is life!
Since you cannot avoid this road trip through life, why wouldn't you want to stop, take some time, and plan it out a little? If you don't have a map, you will likely remain a wanderer all of your life.
"If you don't know where you are, a map won't help." Watts Humphrey
Once you determine where your final destination is, the first order of the day would be to plan stops along the way. Where is that next stop you wish to make in your life?
My final destination had long been to retire in my home state of Virginia. I made a few detours, went down some of the wrong roads, but always got back on the road to retirement in Virginia.
Some of the stops I made along the way included the companies I worked in and the positions I held. For years I earnestly saved and invested what I could while traveling that long road. I met up with some foul weather and storms at times, but they only slowed me temporarily. Sometimes obstacles in the road forced me to take a long detour, requiring alternate routes.
Life has a way of creating circumstances that make you take detours, doesn't it?
Create your own road map
Unless it is a map of a modern city, roads do not always run parallel and perpendicular. On most maps, roads run north to south, east or west, or some variance of these. Because of varying topography, roads seldom run straight and can have great elevation changes in some areas. Sounds like life, doesn't it?
Why not take some clean paper and begin drawing a roadmap for your life.
Here's a quick example of my map. Imagine starting life as a child in Norfolk, Virginia, traveling to San Diego, California, and then eventually returning to Richmond, Virginia. My route was always indirect, having lived in so many places around the world and in America. Some of the major stops included joining the military, getting married and having a child, going back to school, several stops at different jobs in a few states along the way, major career advancements, finally ending in Richmond.
On your map, you can include any significant life events, major goals, and big accomplishments. For example, I saved and invested along much of the journey and finally made it to the top spot in a company in my early 40's. During the long trip from Norfolk, across the country, and back to Richmond, I made many international trips, some of which are on my map because they contributed to my life journey.
"If you don't know where you are going, you might wind up someplace else." Yogi Berra (1925-2015)
As you put the road map of your life together, go back to the start. Identify major stops (significant life events) along the way, and continue the map until you reach your final destination. When you determine that final destination begin thinking about the roads that will take you there if you travel them. What are they? What must you accomplish along the way?
The map you first draw may change as you look more closely at your life, which is okay. Paper is cheap, and pens and pencils are plentiful, so make as many changes as you wish until you are satisfied.
If you want to make this little exercise as powerful as possible, do it with your spouse, and depending on your children's age, you may wish to include them. Having other people involved can add greatly to the results you can receive from such an exercise down the road (pun intended!)
Your map doesn't have to be perfect, but you should always have the next destination in mind.
"It's hard to get lost if you don't know where you're going." Jim Jarmusch (1953-present)
Sure, you may get lost once in a while, but at least you will know where you eventually want to wind up!
Final thoughts
Where are you on the road of life? Are you nearing the end or at the beginning? What planning do you intend to do now that you know traveling the road through life is not optional? One final question, where is your ultimate destination? This is different from our final destination while we are on this earth.
Our ultimate destination goes beyond this life and into our death. For Christians, our ultimate destination is to be with Christ in heaven, isn't it? During this road trip we call life, it would be good to consider where you are in relation to this ultimate destination as well!
Wouldn't you rather have a destination in mind rather than wander aimlessly through life? While none of us know for sure if we will reach that final destination, it is better to have planned than to have left it to chance. After all, as a very wise man once said:
"If you do not know where you are going, every road will get you nowhere[!]" Henry A. Kissinger (1923-present)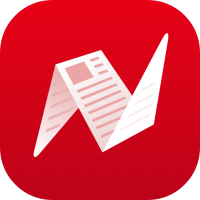 This is original content from NewsBreak's Creator Program. Join today to publish and share your own content.