Do you look at what you do as how much you can give for your pay, or how little you can give? When you look at how much you can give, you go beyond what is required. When you look at how little you can give, you skimp as much as you can. There is little doubt what someone will pay you more for, isn't there?
It is only common sense that you will always attract more jobs and money when you give more value, with the opposite result when you try to give as little as possible.
Let's look at one of the early pioneers who gave more product for the dollar and won the masses. He built one of the largest automobile manufacturers in the world. He was personally worth more than $200 billion in today's money when he died, equal to today's wealthiest person Jeff Bezos. If there were anyone to seek advice from on how to be successful, it would be this man!
You have likely guessed his name - Henry Ford. His legacy continues to be strong and will be well into the foreseeable future. Look at the advice he provides to us on how to succeed in the following quote.
"The [person] who will use [their] skill and constructive imagination to see how much [they] can give for a dollar, instead of how little [they] can give for a dollar, is bound to succeed." Henry Ford (1863-1947)
Not only did Ford give a great value in his first automobiles, but for the most part, the company he built continues to do so worldwide.
Let's look at the points Ford is making in this statement.
Do you give more or less?
How much effort do you put into your work? Stated another way, how much do you give the company or your customer for the dollar they give you?
In the business world, the successful usually give more than they take. This is no world for slackers who try to take all they can while giving as little as possible. Most people and companies are on one side of this equation or the other. Which side are you on – giving more value or giving less for the dollar?
It only makes sense that you will excel when you give more value for the dollar. You will almost always succeed by giving the customer, employer, or anyone else more for their money. If you attempt to give them less, you can bet they won't be a customer for long!
Using your skill
In using your skill at work, do you attempt to use it as proficiently as possible, or do you give only what is necessary? In other words, do you give more of yourself, or do you hold back?
There are primarily two types of people in the world. The first are those who use their skill to give as much as possible. The second type attempts to provide as little as they can. It doesn't take a genius to guess which one will achieve more success in their work, does it?
This is also true if you work for yourself. As a writer, I try to use my skills to give as much value as possible, even when not asked to do so. I could produce far more articles with less effort if I wanted and still get published. Instead, I spend more time than most writing, editing, soliciting input from at least one other person, and re-editing as much as needed, which can be considerable at times! Which way do you think will make more money? You can take it to the bank that the writer who gives the greater value will be far more successful than the hurried hack!
This is not only true for writing; it is true of any work and any job that anyone does.
Using your constructive imagination
Adding value for the money you receive beyond skill alone is important to those who excel in their work and in the products they provide. Giving thought beyond just doing the work by using your imagination can add additional value. Even the slightest additional value can greatly impact how what you do is perceived.
An example of this for a writer is to take your writing beyond the basics. Instead of giving data and facts alone, add helpful insights, broader perspectives, and find new ways to add more value. When you do this, your work will outshine others. Add to this constructive imagination, and your work result will shine even brighter.
Constructive imagination, also known as productive and intellectual imagination, is thinking beyond the obvious. The Oxford Dictionary defines imagination as "the faculty or action of forming new ideas, or images or concepts of external objects not present to the senses."
When you begin to think about what you do and explore various perspectives, you may be surprised by what your imagination can produce. If the thought of trying to be imaginative makes you tense up, relax. Start small. The slightest tweak in how you do or create something can make a huge difference in the end result. Often the things you imagine will become the norm when put into use.
An example of this was when I did a turnaround some years ago, taking the organization from losing millions of dollars per year to black ink. Using constructive (productive) imagination, we came up with an idea so simple, it spread throughout a multinational company, becoming the norm.
When I took over the company, we imagined what it would be like to give the customer the perfect experience with our products. In this process, we identified a considerable number of problems and waste. We were our own worst enemy in many respects.
We did not always provide the right engineered product in the right place on time. After making changes in production, engineering, and logistics, we got everyone on board. It was clear there was nothing more crucial than having the right product at the right place at the right time.
Everyone learned our new motto quickly, "right product, right place, right time." With each person working to help one another achieve our primary objective, the silos in each department came down quickly.
While this sounds like a simple, straightforward solution, it was! That is why it worked so well. Black ink followed with everyone focused on the same goal, giving our customers more than they expected!
Imagine the thousand simple innovations you can come up with in the work you do each day. Even the slightest tweak makes a difference. There is no limit to what you can accomplish if you put a little imagination and effort into what you do! Before long, your results may astound you and everyone else!
Final thoughts
There is no doubt Ford's simple formula for success will help you achieve far more than the average person when you apply it to your work and the products you provide.
All that is needed is for you to start small, adding more value for the dollar as often as you can. When you do, you will no doubt find success!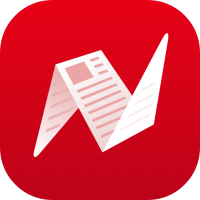 This is original content from NewsBreak's Creator Program. Join today to publish and share your own content.