Let's look at two of the many ways you can view working in your career and how one of them contains the potential to help you become an exceptional employee. First, a question: would you prefer to work "for" someone or "with" them?
There is a distinct difference between these two ways of working. Each has its merits, but one is far better than the other.
More than a century ago, Frank Winfried Woolworth recognized this difference between working for and working with others. His exact words were:
"We would rather have one man or woman working with us than three merely working for us." F.W. Woolworth (1852-1919)
Let's examine the wisdom in Woolworth's words.
Working "for"
When we are young and begin working for someone, we can see them as larger than life. We usually view them as the more mature boss, superior in their position in the company and their abilities. After all, they have experience, and we have little at this stage.
We develop this view early on because it is our reality. We do work for the boss. They hired and can fire us, giving them power and authority.
If your attitude remains that you only work for them, neither the boss nor you will grow much, and your productivity will quickly plateau. If it continues for too long, your contributions to the company and potential for achievement will be severely limited. Should the company ever need to trim its budget, low productivity employees are usually the first to go. Not exactly a good position in which to be.
Many micromanagers prefer to keep people working "for" them instead of with them. This effectively disempowers their employee, resulting in average productivity at best.
Businesses of this type are usually known as having a command and control structure. The military is one of the few to use command and control effectively. This structure can be crucial in such an environment since part of the mission can be to put people in harm's way.
While command and control can build an efficient and effective fighting force, it is not an ideal structure in business, where roles are less defined and more flexibility is needed. Such rigid structures often produce less than desirable results in business, hurting individual and overall productivity. Such systems can also introduce fear, an extremely demotivating factor.
Working "with"
Hopefully, you will shift from being closely managed to a more collaborative working relationship as you mature. The shift from top-down command and control leadership to a collaborative work environment requires greater maturity in the workplace.
In case you wonder what is meant by maturity, it is largely the acceptance of responsibility. The more mature you are, the more responsible and accountable you become.
"With rare exceptions, all of your most important achievements on this planet will come from working with others- or, in a word, partnership." Paul Farmer (1959-present)
When you begin working "with" others, the entire dynamic changes as you work together rather than just boss and underling. You receive more respect for the work you do and for the input you provide. You will work harder when you work "with" someone rather than only working for them.
In such collaborative work environs, fear is mostly absent, and productivity is high. Let's make what we have discussed so far practical with an example.
Imagine you are a vice president in a large company. While you work for the president, you have usually earned their respect to be in that position. Because of mutual respect and sharing a common vision, you not only work for them, but you work together "with" them. Working "with" them is the more critical part of the relationship. It is in working "with" them that real progress occurs.
Now take this same concept of working with one another to any level in an organization, and you will see it is the better way to work. When the factory worker and their supervisor work "with" one another, more gets done. The factory worker becomes more important because they become valued as a person and not just an automaton!
Working together with others always produces greater results than working alone. Wouldn't you prefer to work "with" others as well as for them?
Final thoughts
While we are contrasting working for and with others, it is important to face reality. The reality is a certain amount of command and control is necessary in the real world. We human beings require some structure to be at our best. The boss is still your boss even when you work "with" them.
The thing is, the best bosses lead rather than dictate. This leading creates a more collaborative, "work with" environment, inevitably producing far greater results than a more restrictive workplace. Don't you find it better to work together with someone rather than to only work for them?
Should you prefer to work for and not with others, you will limit growth and achievement in your career. While everyone works for someone (even the solopreneur works for their customer), the more you can work "with" them, together, the better the relationship and better the results will be for the company and yourself.
Consider the following words of a very wise man carefully as you move forward in your career and life.
"Working with others makes us much more than we could ever become alone" John Wooden (1910-2010)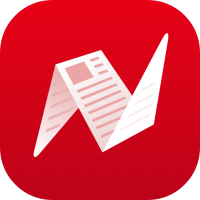 This is original content from NewsBreak's Creator Program. Join today to publish and share your own content.