We could use far more of it in the world today. It is a subject every school should teach, yet remarkably few do so. It is an essential skill from which anyone in leadership, business, and even life in general, can benefit. Let's look at the word eloquence and why it is an essential skill for anyone wishing to achieve much during their lifetime.
Yes, you read that last sentence correctly. Eloquence is a skill anyone can learn, practice, and master. While the word is seldom used today and commonly overlooked by many, it is crucial to achievement in life, especially in certain professions such as politics.
The word eloquence has remarkable significance in life, but what exactly does the word mean?
Eloquence and eloquent are derivatives of elocution. The Oxford Dictionary defines elocution (noun) as "the skill of clear and expressive speech, especially of distinct pronunciation and articulation." The same dictionary defines eloquence (noun) and eloquent (adjective) as" fluent or persuasive speaking or writing."
"Eloquence is the child of knowledge. When a mind is full, like a wholesome river, it is also clear." Benjamin Disraeli (1804-1881)
The importance of eloquence in life
"The longer I live, the more I have come to value the gift of eloquence. Every American youth, if he desires for any purpose to get influence over his countrymen in an honorable way, will seek to become a good public speaker." George Frisbie Hoar (1826-1904)
Have you ever dreamed of being able to speak like some of the famous people in history? Imagine speaking like JFK, Winston Churchill, MLK Jr., Abraham Lincoln, Nelson Mandela, and one of my all-time favorites, our 40th president, Ronald Reagan. Each of these men delivered some of the best speeches in the world for the good of humanity. Yet others have used this skill for great evil. Hitler, Stalin, Pol Pot, and Mao Zedong alone had more than 150 million deaths attributed to them!
Besides being persuasive, some refer to eloquence as verbal charm, elegant speaking, the power of expression, or as a famous mathematician and philosopher so eloquently stated:
"Eloquence is a painting of the thoughts." Blaise Pascal (1623-1662)
The more eloquently you can speak, the greater your influence. The more influence you develop, the further you can go in your career and life.
Think about how influential each of those people mentioned above was. Churchill inspired an entire nation during one of the most trying times in history. He is renowned for his use of the English language. His gift, talent, and skill came through in the eloquence of his writing and speaking. Who can ever forget his words:
"Never give in. Never give in. Never, never, never, never--in nothing, great or small, large or petty--never give in, except to convictions of honour and good sense. Never yield to force. Never yield to the apparently overwhelming might of the enemy." Winston Churchill (1874-1965)
And who could forget the eloquent speech Ronald Reagan gave at the Berlin Wall when he said:
" General Secretary Gorbachev, if you seek peace, if you seek prosperity for the Soviet Union and Eastern Europe, if you seek liberalization, come here to this gate. Mr. Gorbachev, open this gate! Mr. Gorbachev, tear down this wall!" Ronald Reagan (1911-2004)
We each need the skill of eloquence in our lives if we are to live to the fullest. Eloquence is a necessary leadership skill. As you lead your family, friends, colleagues, employees, or boss, eloquence will make the task far easier and much more effective. The more eloquence you possess, the more you will achieve in life. It is that simple!
How to enhance the skill of eloquence
We can work on the skill of eloquence throughout our entire life. The more eloquent you speak or write, the more eloquent you will wish to be. As a writer and speaker, I strive to provide clear, expressive messages that move people to do more, to be more, and to become more in their lives. As you develop more eloquence, you develop more power. Remember the Peter Parker principle, which states, "With great power comes great responsibility!"
"Eloquence shows the power and possibility of man." Ralph Waldo Emerson (1803-1882)
What are some ways you can improve your speaking and writing skills? Following are a few things you can begin immediately.
Read, read, and read more. This is one of the surest ways to expand your vocabulary, which is needed to express yourself properly.
Practice, practice, practice! The more you practice writing or speaking, the more you develop your ability to present clearly with real impact. Don't forget to practice proper pronunciation and articulation of the words you learn.
Invest the time and effort required to learn as much as you can about speaking in public. Study famous speeches by influential people. You will find these on the internet, with many on YouTube.
When speaking, use fewer, not more, words. This will force you to become as clear and concise as possible, benefiting those you are communicating with, which is the whole point.
Don't forget the emotions! When you write or speak by bringing your emotions to bear on the subject, you will communicate far more powerfully.
Work on being as confident and relaxed as possible in your writing or speaking. It comes through strongly to your audience and will take your eloquence to another level when you can do so.
Plan ahead. If you are writing or speaking, plan as far ahead as you can. This will give you more time to think, bringing you the ability to create more value and substance for those with whom you will communicate.
"Eloquence, at its highest pitch, leaves little room for reason or reflection, but addresses itself entirely to the desires and affections, captivating the willing hearers, and subduing their understanding." David Hume (1711-1776)
What other things can you add to the above? I would love to read your suggestions in the comments below.
Final thoughts
Eloquence is an important skill in everyone's life. Just imagine if more people communicated with greater eloquence! The entire world would become a far better place. Why not create a more meaningful and impactful life by studying the art of eloquence beginning immediately!
I leave you with the words of a seventeenth-century French nobleman and writer. Consider them as you begin to work on the skill of eloquence in your life.
"True eloquence consists in saying all that should be said, and that only. Francois de La Rochefoucauld (1613-1680)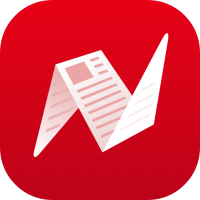 This is original content from NewsBreak's Creator Program. Join today to publish and share your own content.