Patience is one of those never-ending subjects everyone has an opinion about, but few know how to practice. While it is true that patience is a virtue, I find it far more helpful than that alone. Patience provides a path toward seeing life differently, toward achieving a more meaningful life. Let me explain.
One of the most significant benefits we can enjoy when practicing this virtue is its ability to slow us down. We can be more observant, think more deeply, and see life more clearly by slowing down. Patience and impatience have a big impact on shaping who we are, how we behave, and how other people see and accept us in life. Let's take a closer look at how you can benefit from patience in the world today.
"Patience is the companion of wisdom." Saint Augustine (354-430 AD)
Patience in a hurried world
In this hurried world we live in, we miss a great deal in our rush through life. It's like driving far above the speed limit on a highway. You must remain so focused on the vehicle and the road you can miss everything else. By exercising patience and slowing down to safer speeds while obeying the speed limit, you can take in far more of the scenery around you.
The first time this thought struck me was in the late 90's driving through Montana. During that time, the posted speed limit on many roads in daylight hours was whatever was "reasonable and prudent." So long as the weather was decent, or it was not dark outside, law enforcement would not stop you from driving at almost any speed! It was an amazing thing to experience.
The downside of no speed limit is the amount of concentration required. Montana is a beautiful state with gorgeous scenery, but things go by quickly when you are driving in excess of 100 mph! And that is to say nothing of how much attention you need to drive a rental vehicle at such speeds!
Like anyone who has never been on wide-open roads in the US with no speed limits, I had to try them out. After some time, you acclimate to the speed, but you must still pay attention if you want to stay reasonably safe. On our return trip, I drove at a far more leisurely pace of 70 mph and was amazed at how much scenery I missed a few days earlier.
Many of us rush through life unnecessarily. If we would only slow down a little, we would experience so much more in life. The best way to travel and enjoy this beautiful country of ours is to get off the freeway and take the back roads. You see and experience so much more when you use the roads less taken than those heavily and quickly traveled highways. It is one of the best ways for me to practice being more patient in this hurried life.
Exercising patience
What are some ways we can exercise and increase our patience? While much information is available on this subject, many from religious circles, let's hit some of the fundamentals that apply to everyone. Here are a few that come to mind:
· Recognize and acknowledge your lack of patience. Until you do this, you can do little else.
· Take the long view whenever possible. This will require you to exercise patience by thinking deeper and longer.
Practice your listening skills. It takes patience and attentiveness to truly listen to another person. Listen to understand what they are saying, not to agree or disagree with them.
Pay attention to what is happening when you become impatient. What is stressing you, creating impatience? Think about the last time you were very impatient. What could you change or do differently?
Reframe the events that make you impatient. Do this by seeking new and different perspectives. Take the common event of waiting in line at the grocery store. You are not alone in your impatience. Think about the life of the clerk. Think of them as a human being rather than objectifying them. Like everyone else, they have needs and desires in life and do not want to be in that situation any more than you. Would you want someone to take it out on you when you were only trying to do your job? Cut them some slack. So what if it takes an extra couple of minutes?
Work on your self-awareness and self-control, two crucial parts of emotional intelligence. Pay attention to what triggers you and begin to develop different perspectives about the triggers, such as about the clerk in the last point.
Instead of allowing impatience to get hold of you, learn to practice mindfulness. When you are impatient, you often act out of mindlessness! Don't allow such a thing in your life. Become mindful instead, fully awake, aware, and in control of the present moment. For a quick and easy mindfulness method, check out this brief article: How to Take Control of Your Day When It Is Out of Control.
Grow up! Take responsibility for yourself and your impatience! Ask yourself, would a mature, compassionate person behave in such a way? If the answer is no, and it is always no, grow up!
By practicing patience, you will reduce stress, improve your health, have far better relationships, live a happier life filled with joy and purpose, and extend your life. Why not take up some of these practices today! You deserve a better life than that of an impatient person!
"Have patience. All things are difficult before they become easy." Saadi (1210-~1292)
Final thoughts
You have one of two choices when it comes to patience. You can be patient or impatient. To be patient means you are in control of yourself and your emotions. It means you are thoughtful, considerate, and kind. You will see people for the valuable human beings they are.
To be impatient is to be out of control of yourself and your emotions. You will likely show up as condescending, rash, inconsiderate, and unkind. You are viewing other people as objects, devaluing them terribly.
Which would you rather be, a patient or an impatient person? It's your choice. Choose wisely!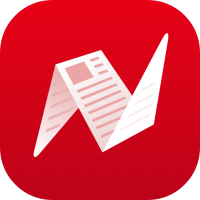 This is original content from NewsBreak's Creator Program. Join today to publish and share your own content.