Have you noticed as you age how your thoughts can change about some matters and remain the same on others? Things that remain constant are often some of the better things in life: a beautiful sunset or sunrise, a beautiful vista, painting, or poem. Yet other things may not age well. Look at your car. After ten years, it will look outdated. But sometimes, if you wait long enough, it may look nice again. Because human nature drives us to improve, change, or replace, the new becomes old, and the old sometimes becomes new again. You see this often in the world of fashion.
But what about those thoughts that take us back to our youth? The kind of thoughts that keep us young in a way? A well-known American philosopher expressed this sentiment perfectly:
"Some thoughts always find us young, and keep us so. Such a thought is the love of the universal and eternal beauty." Ralph Waldo Emerson (1803-1882)
Thoughts that keep us young
What are some of these thoughts that find and keep us young as we age? Let's explore a few. The first that comes to mind is what most consider natural beauty, especially in the dead of winter. Thoughts about being at a tropical beach with a warm breeze when it is snowing outside. Or what about the majestic landscapes in our country? Have you experienced the awe of the Grand Canyon, the Rocky Mountains, or the many beautiful places along the pacific coast?
That is one reason I love to travel. The joy of seeing new places in the world never gets old. So much beauty exists on this planet of ours. There is so much to see; how could it ever be enough? Yes, the beauty we take in with our eyes gives us thoughts that, however short-lived, keep us young.
Then there are the many great memories we retain as we age. I fondly recall when I fell in love and married that wonderful person who became such an important part of my life. The special times we shared were indelibly stamped on my heart. I was one of the fortunate few to have it happen a second time after my first wife died of cancer. Although it was only 15 years ago, it still makes me feel young when I think about it. Love has a way of doing that!
And what about the music we will never forget? Some songs have a way of transporting us back to the time when we first heard them, even if it was more than a half-century ago. Every time I hear certain songs from the past, the feelings I had at that time in my youth rush through my body, making me feel as though I was there again as a young man. There is nothing as moving as those songs. They are a true joy of life.
Don't you love when you find something new and interesting? It can make you feel young again. An example of this is my recent rediscovery of my love for photography. When I was young, I fell in love with the art. I enjoyed everything about it, from taking pictures to developing film.
I have great memories of turning our bathroom into a temporary darkroom and using an enlarger to expose the paper. I would then watch the image come to life on the paper in the developer tray, fix it in another tray, rinse and dry it to create a print. It was like magic!
While I miss the old chemical process, I am now learning to enjoy working in the digital darkroom on my computer. Whenever I take an especially great photo, being young comes over me again, and I remember those days so long ago. What a great feeling!
Finally, I not only love to learn, but I find a life-giving beauty in it. When I become engrossed in learning something interesting, time seems to stop. Have you ever found a subject so fascinating that time seems to stand still? I am so thankful I still have such times, even as I approach older age. One such recent interest is in reading the works of those who have gone before us. Whether they lived thousands of years ago or in more recent history, to read their words is like sitting at their feet and learning from them. There is so much to learn in this magnificent life; how can one not feel young at times?
Final thoughts
What a gift life is! So long as we live, we have the opportunity to experience what Emerson wrote about – "the love of the universal and eternal beauty" of our lives and this magnificent world.
What common themes do you notice that run through the thoughts that "always find us young, and keep us so"? What stands out to me are beautiful memories, the love and joy we experience, and the beauty all around us. I have likely overlooked some things in this short essay and would love to hear your thoughts. Please share them in the comments below.
May your thoughts always find you young and keep you so!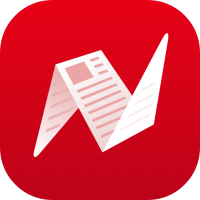 This is original content from NewsBreak's Creator Program. Join today to publish and share your own content.