To achieve anything of value in life, we inherently know we must do something, even if that something is nothing in some instances. Yet, for most of life, there is always something more to do. There is also always something more to be and more to become as we move through our lives.
I recently came upon eight things we can do more to enhance the life we live on this earth significantly.
"Do more than exist, live.
Do more than touch, feel.
Do more than look, observe.
Do more than read, absord.
Do more than hear, listen.
Do more than listen, understand.
Do more than think, ponder.
Do more than talk, say something."
John H. Rhoades
Let's take a quick look at each of these "do mores" and some of the value they can provide.
Do more than exist, live.
I know of few better words to express this than in the following quote.
"We exist temporarily through what we take, but we live forever through what we give." Douglas A. Lawson (1947-present)
Life is short, and if we are to do more, there is little better than to be as selfless as possible, to help others, and to give more than we take.
Do more than touch, feel.
In our rush through life, it helps to slow down now and then that we may do more than merely touch another's life, to feel what is in the air, the emotions, the ecstasy, the passion.
"'Passion' a word which involves so many feelings. I feel it when we touch; I feel it when we kiss; I feel it when I look at you. For you are my passion; my one true love." Samuel Richardson (1689-1761)
Do more than look, observe.
We take in so much every day that we tend to glance over much of it. How much of life do we miss in this haste? Life is full of wonder everywhere we look; if we take a little time to observe, we will find miracles all around us.
"Take just ONE minute today and look around you and within you and try for just that minute to understand the utterly amazing miracle and incredible perfection and beauty you are experiencing and observing!" John Assaraf (1960-present)
Do more than read, absorb.
When you find a good book or article, do more than read or skim it. Take it in and learn what you can from it. If it is worthwhile material, underline it, make notes in the margins, and reread it to allow it to teach you, to move you, to change you.
"Read, read, read. Read everything -- … good and bad, and see how they do it. Just like a carpenter who works as an apprentice and studies the master. Read! You'll absorb it. Then write. If it's good, you'll find out. If it's not, throw it out of the window." William Faulkner (1897-1962)
Do more than hear, listen.
There is so much noise in our modern world we do well to filter out much of it. But in the process, be careful to listen when someone speaks to you. Don't merely hear the words; hear what they are saying beneath the words.
"To listen fully means to pay close attention to what is being said beneath the words. You listen not only to the 'music,' but to the essence of the person speaking. You listen not only for what someone knows, but for what he or she is." Peter Senge (1947-present)
Do more than listen, understand.
While listening is better than hearing, understanding makes listening worthwhile. Understanding can affect you far more, change you, and help you learn and grow, which is crucial to doing more in life.
"In order to really understand, we need to listen, not reply. We need to listen long and attentively. In order to help anybody to open his heart we have to give him time..." Paul Tournier (1898-1996)
Do more than think, ponder.
How often do we take time to think more deeply about the important things in life? About the things that can make a difference. If we do not take time to ponder, contemplate, and think more deeply, how can we realize what is meaningful to us?
"I don't guess. I think. I ponder. I deduce. Then I decide. But I never guess." William Goldman (1931-2018)
Do more than talk, say something.
Some people love to talk a lot yet say little. Don't be one of them. Many times in life, the wise thing to do more of is to listen, then speak when you can say something meaningful. When you do so, you will become more respected by others as they will know what you say has meaning and is not merely empty words. Let your words be meaningful, not meaningless!
"Think twice before you speak, because your words and influence will plant the seed of either success or failure in the mind of another." Napoleon Hill (1883-1970)
Final thoughts
There is always more we can do to make life better, to find more joy, to achieve more, to live more! It goes without saying it is in the doing that things get done. What more can you do to make life better for those you care about and for yourself?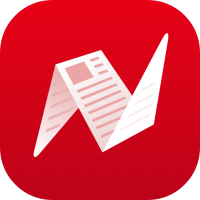 This is original content from NewsBreak's Creator Program. Join today to publish and share your own content.