All of life is not enjoyable, is it? There are times in everyone's life when something happens beyond your control that makes it seem terrible. Such times are when your spouse is diagnosed with cancer, a friend dies in a plane crash, or someone close is hurt severely in an accident. Yes, I am speaking from experience.
When you contrast these terrible times with terrific times, you can find the other side of life, that of great joy. Times such as when you met your spouse and fell in love, married, had children, got that first promotion, or accomplished a dream. Yes, these are the times we desire and wish for more of in life.
You don't have to live long to experience both good and bad times. The real question is, do you make the most of each? Do you allow yourself to feel the depths of despair as well as the heights of joy? How can you know the extent of one without the other?
"Enjoy when you can, and endure when you must." Johann Wolfgang von Goethe (1749-1832)
Finding Joy in life
While I've written a good amount about delayed gratification, saving, working hard, achieving great things, and many other such subjects, there is one I have not covered enough. This important thing is what we do with our good times. I recently ran across a quote that brought this to life for me in a better way.
"If we are ever to enjoy life, now is the time-not tomorrow, nor next year, nor in some future life after we have died. The best preparation for a better life next year is a full, complete, harmonious, joyous life this year. Our beliefs in a rich future life are of little importance unless we coin them into a rich present life. Today should always be our most wonderful day." Thomas Dreier (1884 –1976)
Some of us get so busy trying to build a good life in the future that we forget to enjoy the life we are living now! What Drier says in those words is something to note. We can easily become so focused on future outcomes we can forget we only truly live in the present moment. If we do not enjoy, appreciate, and take in the present moment, we miss a huge opportunity that can benefit us later.
The more we enjoy the present moment, the more we can enjoy the next. The more we enjoy this day, the more we can enjoy the days that follow. And yes, this also goes for weeks, months, and years!
While it is good to focus on future outcomes, we mustn't forget to find pleasure in the present moment. I love the way Dreier says, "Our beliefs in a rich future life are of little importance unless we coin them into a rich present life." What if we took these words literally? What if we coined each day? By coining each day, we have something we will remember and create something of value to spend later. How can we do this?
Coining today for a better future
While I can't physically make a coin out of a day, I have found a way to use a coin to remind me of the days I enjoy a "rich present life." These are the days my wife and I spend quality time together, especially on vacations. Or when I go out on the lake and enjoy the solitude. Then there are other times when I feel grateful and appreciative of the life I live.
I looked for coins I could purchase to use for my little experiment on Amazon, eBay, and around the internet but found nothing that worked for me. I wanted to use a physical coin to memorialize each joy-filled day from now on. Then it hit me! Why not use pennies? At 100 for a dollar, you can't beat the price!
Each day I enjoy a "full, complete, harmonious, joyous life" I place a penny on my desk as a reminder. As I go through the month, I can see and easily count the days filled with joy. Sadly, I have had a slow start as most of my days tend to be busy, and while I enjoy what I do, busy and joy-filled are not the same. Of course, how we measure our days is totally subjective, and I tend to be harder on myself than I need to be, but I have several pennies in a stack on my desk after a few weeks. So far, I am averaging one to two coins a week, so I have some distance to go! But hey, at least I've started. Why not give it a try? I'd love to hear your results!
How to enjoy life today
"Enjoy life, it has an expiration date" Zayn Malik (1993-present)
While I am still working on learning to enjoy my life more fully each day, I want to share some of what I am in the process of working on. I want to live out what Dreier says – "Today should always be our most wonderful day."
The first way we can do this is by working on our attitude, as Dreier suggests. This reminds me of something a favorite author and motivational speaker used to say:
"It's your attitude not your aptitude, that determines your altitude." Zig Ziglar (1926-2012)
The next thing to work on, the most crucial, is learning to appreciate more in life. Everyone has more than one thing they can appreciate, but how often do we stop to appreciate them? If you are like me, not nearly enough!
There is so much to appreciate about life the list is practically endless. For me, appreciation starts with my faith, my wife, my family and friends, our home on the lake, the community we live in, and the resources to live comfortably. Because of some past medical issues, I am especially grateful for my health and my wife's health. I also appreciate the many conveniences in life, of which we have more today than most in history could have even dreamed. I could go on and on, but I hope you get the point. Appreciation creates great feelings, a positive attitude, and a good life in countless ways!
Another way to find more enjoyment is to force yourself to slow down. Instead of rushing through life missing much of it, you can enjoy life more and become more effective when you slow down. You can find more in this short article:
How to Gain More in Your Life by Slowing Down
"Slow down and enjoy life. It's not only the scenery you miss by going too fast - you also miss the sense of where you are going and why." Eddie Cantor (1892-1964)
As you slow down, you can begin to practice one of the more effective ways to learn to enjoy life - mindfulness. You can choose to rush through life in an almost mindless way. Or you can choose to become more deliberate and mindfully move through life. Which would you prefer?
Mindfulness is not some weird mystical, spiritual thing. Mindfulness is entirely practical and is a way to become more aware and awake in the present moment. It is simple to learn and practice and an excellent way to enjoy life to greater depths.
As exercise is to your body, mindfulness is to your mind. Why not learn this simple way to exercise your awareness. There are numerous mindfulness exercises we can practice, and you can find plenty of them on the internet, or you can check out one of these short articles:
How to Take Control of Your Day When It Is Out of Control
How to Easily Increase Perspective and Broaden Your Mind
Final thoughts
Dreier has opened my busy eyes to a new understanding of something I knew but was not practicing effectively. To know and not do produces zero results. To know and do, well, you get the picture!
Why not join me on this journey of preparing a better life in the future by coining each day into a rich present life? You deserve nothing less!
"Carpe diem! Rejoice while you are alive; enjoy the day; live life to the fullest; make the most of what you have. It is later than you think." Horace (65 – 8 BC)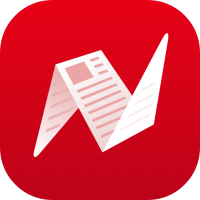 This is original content from NewsBreak's Creator Program. Join today to publish and share your own content.