Do you believe in yourself? I mean, do you really, truly believe in yourself? Some do, while many of us doubt ourselves so much we don't believe in much of anything.
For you doubters out there, get ready to learn what believing in yourself can do for your life. For you believers, get ready to strengthen your belief even more!
Let's look at the difference between those who doubt and those who believe in themselves.
Doubters in the world
When you doubt yourself, you put artificial limits on what you can accomplish in life. These doubts manifest themselves in our lives as self-limiting beliefs. Yes, you read that correctly. Doubts about yourself are self-induced, limiting what you are capable of accomplishing. Who wants to go through life-limiting themselves like that? Yet, that is what countless people do throughout their lives.
"Doubt is poison. It leads to a loss of faith in yourself, and in all that's good and true." Dean Koontz (1945-present)
You can have the greatest skills and talents in the world, but it will be difficult to accomplish much if you doubt yourself. Imagine if Thomas Edison had such doubts. How far do you think he would have gone? How about Albert Einstein? If he were critical of himself and filled with doubt, where do you think he would have gotten? Neither one of them would have achieved the amazing things they did during their lifetimes.
Doubt in yourself can come from your childhood, indecision, fear of failing, comparing yourself with others, imposter syndrome, and other negative things in life. The resulting negativity can lead to a lack of confidence which shows up as doubt in yourself. When you doubt yourself, others notice.
"If you don't have faith in yourself, then nobody else will have faith in you." Hilary Devey (1957-present)
Two identical people with equal skills, talents, and abilities will live completely different lives when one is filled with doubt, and the other is filled with belief about themselves.
With the tendency of many to lean toward the negative, is it any wonder there is so much self-doubt in the world? We influence everyone around us with this negativity, especially our children! One negative word to a small child can result in a life of struggle. Yet one positive word can set them up for a future of great achievement.
It is best to think before you speak, weighing your words carefully. A little encouragement can do wonders in other people's lives, regardless of their age!
Imagine a lifetime of thinking negative, self-doubting thoughts. Nothing good can result from them. Sadly, many people feed on their own negativity for much of their life.
My mother, who passed away recently, was one of those people. The last few years were challenging. Although she lived to 85, those final years were miserable for her and everyone around her. Her thoughts had always been negative because of things that happened in her childhood. Filled with self-doubt, she expected the worst in others.
Whenever self-doubt creeps in, remember this truth expressed by a wise and highly successful man:
"Whether you think you can, or you think you can't--you're right." Henry Ford (1863-1947)
Believers in the world
Can there be any doubt that those who believe in themselves do better than doubters? To have confidence or faith in yourself is a true game-changer. Those who believe in themselves are the movers and shakers in the world. They get things done and make things happen. Sure, some of them may border on cockiness, but that has a way of catching up with people. Let's discuss people who exude self-confidence, not narcissists! A person with confidence is often more concerned about the needs of others, while a narcissist can't see beyond their own desires and self. In other words, we are discussing selfless people, not those who are selfish.
Believing in yourself creates confidence. People can sense when you are not confident and when you do not believe in yourself. When you lack confidence, others see you as weak. When you believe in yourself, others are more likely to trust and believe in you.
What you believe in yourself shapes what you accomplish each day. When you enter the day believing in yourself, you usually achieve what you set out to do.
The way to find and stay on the road to achievement is to develop a true belief in yourself and your ability to get things done. Just imagine the life you can live by believing in yourself!
"Believe in yourself and all that you are. Know that there is something inside you that is greater than any obstacle." Christian D. Larson (1874-1954)
Learning to believe in yourself
The best way I find to believe in yourself is to go out into the world and experiment. Don't expect to do everything right the first time. When you fail, see failure for what it is – you trying something new to learn from it. Failing does not make you a failure. Failure helps you learn, grow, and increase your confidence.
I find reading to be an extremely good way to build belief in myself. For many years I read a book each week from authors who helped me build self-confidence and positivity in my life. Had I not developed the habit of reading books, my life would have turned out differently. I also supplemented my reading by listening to programs from many of the same authors whose books I read. You cannot go wrong by anything from people like Jim Rohn, Peter Drucker, John Maxwell, Robert Fritz, Kevin Cashman, The Arbinger Institute, Edwin Cole, Michael Gerber, Bob Buford, C.S. Lewis, and many, many others.
Another great way to develop more belief in yourself is through appreciating and sincerely complimenting others. The more you appreciate other people, the more they will appreciate you. The more opportunities you find to pay them a genuine compliment, the greater your confidence will become. After all, as the person giving the compliment, you are in control, are you not?
Find positive, self-confident people to be around. I am fortunate that my wife happens to be an optimistic, confident person who often helps straighten out my negative tendencies. She has done more than anyone else to bolster my belief in myself. I am also thankful for a few positive, confident friends who always add real value to my life.
These are only a handful of ways to build belief in yourself. Why not share some of the best ideas you have experienced in the comment section below!
Benefits to believing in yourself
The benefits believing in ourselves can bring into our lives could fill volumes of books. Following are some of the many ways I have personally benefited from believing in myself.
The more I believe in myself, the:
Greater the positivity in my life
Better my attitude
More I enhance my self-awareness
Better I come to know myself and my purpose in life
More I move from a fixed mindset to a growth mindset
More decisive I become
Better decisions I make
Happier I become
More my self-confidence improves
More creative I become
More action-oriented I am
Greater my success and achievement becomes
"The man who cannot believe in himself cannot believe in anything else. The basis of all integrity and character is whatever faith we have in our own integrity." Roy L. Smith (1887-1963)
Final thoughts
If I were to advise a young person of one thing they could do to achieve more in life, it would be to learn to believe in themselves. The benefits of working on yourself in this one area alone can help you build a good life, one of purpose and achievement.
I leave you with the words of wisdom of one of the greatest men in the 20th century.
"Believe in yourself! Have faith in your abilities! Without a humble but reasonable confidence in your own powers you cannot be successful or happy." Norman Vincent Peale (1898-1993)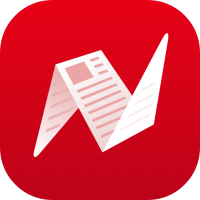 This is original content from NewsBreak's Creator Program. Join today to publish and share your own content.