To serve as a jurist on the Supreme Court is without question one of the highest honors in the United States of America. Did you know, while there have been 46 presidents of the United States, there have only been 17 Chief Justices of the Supreme Court since its inception in 1790? To date, there has only been a total of 103 Associate Justices. This is indeed a select group of people.
A favorite Chief Justice of many was Charles Evans Hughes. Hughes served as the 36th Governor of the State of New York and made a bid for the Whitehouse in 1916, subsequently serving as the 44th United States Secretary of State before becoming chief justice.
As one of the most accomplished people in American history, his words continue to ring true today. Hughes was a tremendously gifted individual with an excellent comprehension of what our founding fathers intended for the country. Let's look at some of the wisdom Hughes left behind.
. . . .
This is the second in a series of articles where we will look at profound quotes from the past about country, patriotism, and politics. The selections possess tremendous wisdom from some incredibly insightful people.
With each selection, I will share a few words to bring them into today. These quotes will always be from the past, with no living authors referenced.
The Government as servant, not master
If there was anything Hughes said I wish would always remain true, it is his words in the following quote:
"We [the Government] are here not as masters but as servants, we are not here to glory in power, but to attest our loyalty to the commands and restrictions laid down by our sovereign, the people of the United States, in whose name and by whose will we exercise our brief authority." Charles Evans Hughes (1862-1948)
Sadly, today too many politicians act as masters and not as servants. Too many wield their power in opposition to the people they are supposed to serve. Too many protect their status for far too long at the expense of we, the people.
If there were anything that would point to limiting the terms of every politician, this is it. But without term limits, the fact remains that too few will serve the public, and too many will serve themselves and their personal agendas.
Government abuse and improper use
Our forefathers wrote our founding documents with selflessness in mind as they understood the selfish nature of mankind had no place in government. Selfishness has taken hold through the years, as many politicians now hunger for power and glory. Too many not only wish to control the Government but to wield power over the people.
"Selfishness and demagoguery take advantage of liberty. The selfish hand constantly seeks to control government, and every increase of governmental power, even to meet just needs, furnishes opportunity for abuse and stimulates the effort to bend it to improper uses." Charles Evans Hughes (1862-1948)
The problem with power is that once the Government takes something over, they rarely give it up. The Government exerts far more power today than our forefathers could have imagined. Will we, the people, ever regain the liberty and freedom we have lost? What do you think?
Government begins at home
Part of the expansive and intruding nature of government is because of the breakdown of the home. With divorce and fatherless homes so common today, home life has become far different than in the past. How are we to understand the rights and duties of citizenship (civics) when so many homes and lives are in complete disarray?
"The first lesson in civics is that efficient government begins at home." Charles Evans Hughes (1862-1948)
Without order in the home, only more chaos can come into the political arena, of which there is more than enough today! The answer to this problem is to restore the importance of family.
The right to be different
A great thing about America is that we each possess the right to live as we wish and to be different. Each of us has the right to live in poverty or become as wealthy as we are able. We have the individual right to be as industrious or as lazy as we wish. We can own property and live anywhere in our country without restrictions. Few other nations possess as much freedom for now.
"When we lose the right to be different, we lose the privilege to be free." Charles Evans Hughes (1862-1948)
However, there are some, many of which are in politics, who prefer to restrict our freedoms, to limit what we can do, what we can say, and how we can live. As our government becomes larger and more powerful, it dictates more of what we must do, and our individual freedoms are slowly eroded. Will reason and normalcy ever be restored? What do you believe lies in our future?
Final thoughts
What are your thoughts and takeaways on Hughes' words in this article? I would love to hear from you in the comment section below!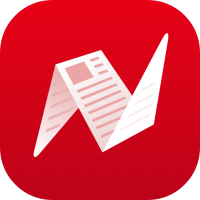 This is original content from NewsBreak's Creator Program. Join today to publish and share your own content.