You know what happens if you put it off one more day, don't you? If you are like most of us, you will put it off the following day and the day after that, and before you know it, another year has passed.
Why wait? The reality is waiting until it's too late is part of the human condition. All of us know the sooner we start, the sooner we will be able to enjoy the fruits of whatever we do, yet we don't do it.
Putting things off
As one of our founding fathers said many years ago:
"Don't put off until tomorrow what you can do today." Benjamin Franklin (1706-1790)
If we could only live by his words, life would become so much better. The difficulty today is we too often become slaves to the things we own. The more we own, the greater our enslavement. If you have a house, you have ongoing upkeep. If you have a car or two or four, you have ongoing maintenance, cleaning, places to go, and people to see! If you have a boat, a set of golf clubs… Well, you get the idea.
The real issue is we are not committed to doing whatever it is that we want to do. How can we be committed to anything in today's fast-paced society? But there's always tomorrow, isn't there? One can hope. As another very wise man once said:
"Putting off an easy thing makes it hard. Putting off a hard thing makes it impossible." George C. Lorimer (1838-1904)
Could anything contain more truth than that statement? If we can let something wait one day, it will most likely wait longer. That does make it harder to start, and the more days we allow to pass, the more difficult it becomes.
What is important to you?
What lies behind this tendency of putting things off is not just procrastination but the way we value our time. As Goethe said many years ago:
"Many people take no care of their money till they come nearly to the end of it, and others do just the same with their time." Johann Wolfgang von Goethe (1749-1832)
While money is an entirely different subject, it does tie into everything in modern life. The more important thing Goethe points out is how little we value our time until there is little left. That is a very sobering thought!
Believe me; you do not want to get to the end of your life with a great deal of regret that you didn't do so-and-so when you had time. You had the time; you just chose not to use it to do whatever it was. I hate to break it to you, but it must not have been that important to you at the time; otherwise, you would have done it!
In life, one thing clearly shows we can do anything we want when we make our mind up. In fact, we will make the time for it when we have no time available. It's called love and romance. Let me explain.
You can make the time if you want to
After my wife passed at 51 years old, I was in the position to have Jane, who is now my wife, come into my life. Who would have thought I would fall in love so quickly since it was only two years since my first wife passed. But, fall in love, I did.
I can honestly say, as busy as I was at work, I made time for Jane. It was such an exciting time; I could go for days on end working like a madman while finding plenty of time to spend with my new love. Who needs sleep when you are in love!
I learned from our romance and eventual marriage that I could make time for anything that was important to me if I wanted. There is little on this earth that can stop two people in love, including time. Love truly is intoxicating!
And yet, I had one more lesson to learn. I had wanted to write a book for many years before I met Jane but had never put any real effort into it. When I finally retired, I remember thinking, now I will have time to write my book. I went so far as to hire a book writing coach (which I highly recommend, by the way) and outlined the book. With this outline in hand, now came the hard part - writing it.
Wouldn't you know it, that pesky old thing called life got in the way again! I would write off and on, but more off than on. This went on for some time. I was enjoying myself, working out, running in many races, attending a local university to become a coach, winning new clients, all while being retired!
Then the big event came. I had four successive massive heart attacks in one day. I came very close to dying more than once and spent 55 days in intensive care. What excuse would I make up next to avoid writing my book?
While it took nearly two years for the fog in my brain to lift, I finally made my mind up to write every day until I finished the book. More than three years after the health crisis, it was finally finished, published, and selling well!
It is obvious I had not placed the book high enough on my priority list to get it done until I almost died. Today, I can say I am thankful for that wake-up call! Writing the book started me on a new career in these retirement years, writing. I have now published more than 500 articles and have plenty left in me!
"Better three hours too soon than a minute too late." William Shakespeare (1564-1615)
Moving from wanting to must do
What is it you want to accomplish in life? Is it to write a book, go on that extended vacation to places you have dreamed about, save and invest enough money to retire early? What is that thing you know you must do before it is too late?
When you identify whatever it is, ask yourself, "What can I do to increase my sense of urgency to work on it every day, to do it, to get it done?"
Until you develop this sense of urgency, which can be bound to an intense desire, commitment, passion, or love, you will not make it a priority and will fail to achieve it. You don't want to fail at something so important, do you? What will it take so you can live a life with few regrets and especially avoid this one particular regret? Had I died, my biggest regret would have been not leaving the legacy of my book. Don't wait until you have a near-death experience before you do what is in your heart.
"Only put off until tomorrow what you are willing to die having left undone." Pablo Picasso (1881-1973)
Final thoughts
If you are in your 20's or 30's, you may think you have your whole life ahead of you. Let me let you in on a little secret, you may, or you may not have much time ahead. Too many people die far too young, never having accomplished what they desired in their hearts.
Regardless of your age, you cannot know when you are going to die. Why take the risk? Why not do what it is you need to do. Whether you live only one day or a hundred years, just think of how that accomplishment can and will impact your life!
If it sounds like I am pleading with you to do whatever it is you know you should do, I am!
"Every moment is the paradox of now or never." Simon Van Booy (1975-present)
I plead with you to start on it now and not stop until you complete it. If it takes a day, a year, or a decade, plan it out and commit the time to make it happen. Create that sense of urgency that will provide the drive and energy required. In the end, you will have one less regret and one more accomplishment, and that will make it all worthwhile!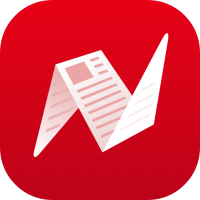 This is original content from NewsBreak's Creator Program. Join today to publish and share your own content.