Would you take advice about living from the wealthiest person in modern history? At his peak, he was worth more than $400 billion in today's money, more than double the current wealthiest American! One would think such a person would have plenty of wisdom and some great advice to give. It is incredible how his philanthropy continues to this day, long after his death, extending through his heirs, a rare occurrence in any family. His current descendants remain among some of the wealthiest people in the world.
If you guessed we are discussing John D. Rockefeller, you are correct. He and his son John D Rockefeller Jr. remain two of the world's most renowned businessmen and philanthropists.
Let's look at the words of John D. Rockefeller Jr. from a radio broadcast given on behalf of the United Service Organization and the National War Fund during World War II, on July 8, 1941.
Rockefellers Credo
The speech Rockefeller gave is known as "Rockefeller's Credo." These words are also commonly referred to as Rockefeller's "Immortal Words" and "Immortal Values."
If you are unfamiliar with the term credo and where it originated, it is the Latin word for "I believe."
Following is his famous speech in its entirety:
"Not long since I sought to formulate in my own mind the things that make life most worth living, without which it would have little meaning. Some of these things have been relegated to bygone days; some are regarded as long since outgrown. Nevertheless I believe they are every one of them fundamental and eternal. They are the principles on which my wife and I have tried to bring up our family; they are the principles in which my father believed and by which he governed his life. They are the principles, many of them, which I learned at my mother's knee. They point the way to usefulness and happiness in life, to courage and peace in death. If they mean to you what they mean to me they may perhaps be helpful also to our sons and daughters for their guidance and inspiration. Let me state them:
· I believe in the supreme worth of the individual and in his right to life, liberty and the pursuit of happiness;
· I believe that every right implies a responsibility; every opportunity, an obligation; every possession, a duty;
· I believe that the law was made for man and not man for the law; that government is the servant of the people and not their master;
· I believe in the dignity of labour, whether with head or hand; that the world owes no man a living but that it owes every man an opportunity to make a living;
· I believe that thrift is essential to well ordered living and that economy is a prime requisite of a sound financial structure, whether in government, business or personal affairs;
· I believe that truth and justice are fundamental to an enduring social order;
· I believe in the sacredness of a promise, that a man's word should be as good as his bond; that character - not wealth or power or position - is of supreme worth;
· I believe that the rendering of useful service is the common duty of mankind and that only in the purifying fire of sacrifice is the dross of selfishness consumed and the greatness of the human soul set free;
· I believe in an all-wise and all-loving God, named by whatever name, and that the individual's highest fulfilment, greatest happiness and widest usefulness are to be found in living in harmony with His will;
· I believe that love is the greatest thing in the world; that it alone can overcome hate; that right can and will triumph over might.
These are the principles, however formulated, for which all good men and women throughout the world, irrespective of race or creed, education, social position or occupation are standing, and for which many of them are suffering and dying."
John D. Rockefeller, Jr. (1874-1960)
Final thoughts
Even after 80 years, there is little to add to Rockefeller's well-thought-out message and the wisdom it holds. It contains wisdom found in the tradition of many of the founders of our nation.
I hope his words touched you as deeply as they have touched me over the years. If heeded today, they could once again ground our nation. So much strife and heartache would be resolved If only every American read and understood them.
It is because of our ancestors that America is without question the greatest nation on earth. We can only retain this honor if we do not stray too far from the wisdom of our forefathers and those who built our nation into what it has become. So many have willingly given their lives because of their belief in this country and what it stands for. Much of the shortsightedness existing today that dishonors these great nation-builders is shameful.
May our nation once again turn to those timeless beliefs that have made it great.
What do you think? I would love to hear your opinions and impressions of Rockefeller's Credo!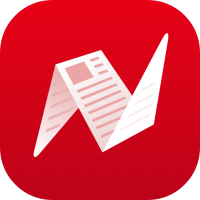 This is original content from NewsBreak's Creator Program. Join today to publish and share your own content.