How do excuses show up in your life? Before saying you don't make them, weigh your words carefully. Human beings, by nature, are excuse-makers. It is a habit we learn when young, and while we may grow into making fewer excuses as we mature, It is doubtful we can ever eliminate them completely.
Reasons we make excuses
A poll of 2000 Americans indicates the average person makes 2190 excuses to validate their decisions each year. That is an average of six excuses a day! You can find the results of the poll here. The poll contains quite a bit of interesting information so check it out if you wish. One of the big takeaways includes the top five excuses, which are:
I'm too tired
I don't have enough money
I don't have enough time
It's too inconvenient
I'm too forgetful
I bet you can add a few more to that list!
Causes of making excuses
But what is behind all of this excuse-making? Two conclusions I have come to are fear and a lack of responsibility.
Some of the many common excuses we make because of fear include:
Being uncovered or caught
Failing
Being embarrassed
Making a mistake
Making, or not making a decision
Being successful
Letting others down
Change
Uncertainty
Being rejected
Being misunderstood
Being seen in a bad light
Each of these fears appears to come from our unwillingness to face reality and our avoidance of responsibility. Who wants to live a life ruled by fear? Yet because fear is at the root of many of our excuses, that is what we choose.
"The only thing an excuse gives you is an option out of the life you'd like to live." Wayne Dyer (1940-2015)
The avoidance of being responsible or taking responsibility for ourselves lies at the root of making excuses. This avoidance and unwillingness to take responsibility can cause us to:
Procrastinate
Avoid making decisions
Hide from confrontation
Avoid others
Rationalize
Remain irresponsible and, therefore, immature
What other items can you think of that cause us to shirk our responsibility resulting in excuses?
What can be done?
"Ninety-nine percent of the failures come from people who have the habit of making excuses." George Washington Carver (1864-1943)
The first step in making progress with something that adds only negativity to your life is to STOP IT! Yes, you heard that right. STOP IT! When you can see the excuses you are making, you can do something about them. You can make a different choice, like choosing to be truthful or not to say anything. The trick here is identifying the excuse and stopping it!
Check out this link to the ultimate video on getting rid of the thoughts that lead you down the wrong path.
Here are some consequences of making excuses:
They make you a liar to others, and yourself
They make you irresponsible and immature
They are harmful to your life and relationships
They keep you from living in reality
They limit you from becoming all you can be
What more can you add to this list? Is it enough for you to STOP making excuses? In the end, it is up to you to choose. I hope you make a wise choice!
"He that is good for making excuses is seldom good for anything else." Benjamin Franklin (1706-1790)
Final thoughts
Excuses are simply a form of rationalization. Because of them, we lie to ourselves and others, not a terribly good habit, is it?
If you want to survive and thrive in life, quit making excuses. Don't lie to yourself for another second. Don't lie to anyone else another microsecond. When you embrace living in the land of truth and reality, you will be far happier there, I assure you!
I leave you with the sound words of the famous actor, bodybuilder, and former Governor of California. Heed them, and you can only make your life better!
"You can have results or excuses. Not both." Arnold Schwarzenegger (1947-present)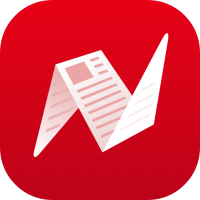 This is original content from NewsBreak's Creator Program. Join today to publish and share your own content.