How do you view the important people in your life? Do you see them as a partner, or do you view them as lesser than or more than yourself? Are you aware that how you view people affects how you deal with them and how they deal with you? Did you know this perception you have of yourself and others applies to entities as well?
More importantly, the results you create in your life significantly increase when you partner with someone or with an entity.
For example, your view of the company you work for can dramatically affect the results you create, your potential in the company, and satisfaction from the work you do. Let's look at a shift we can create in our view of others and entities. This shift in attitude can make a huge difference in the results of our lives.
The attitude of a partner
Whether you are or are not a legal partner in a company, why not develop the attitude of one? Before continuing this line of thought, let's clarify what a partner is and how they think.
The definition of a partner according to the Merriam-Webster Dictionary is:
"Partner – noun: 1a: one associated with another especially in an action : associate, colleague, b: a person with whom one shares an intimate relationship 2: a member of a partnership especially in a business" Merriam-Webster Dictionary
Do you see the difference between an employee and a partner working for the same company? Employees may or may not invest in their work. A partner will usually invest fully in seeing the company achieves its goals.
Which way do you approach the work you do? As an employee or with the attitude of a partner? It is clear which will produce greater results, isn't it?
Now let's apply the same "partner" attitude to a relationship. The most natural relationship to discuss is with your life partner, your spouse. This attitude can apply to any other relationship in your life as well.
If you and your spouse are in a true partnership, not just legally but also attitude-wise, you will view them differently. As a person, you can view them as a partner, as lesser than you, or as more than you. When you view them as a true partner, you want what is best for them, and they usually reciprocate. When you view them as better than or worse than you, the partnership goes out the window, doesn't it? Ask yourself, are you and your spouse in a true partnership, or are you not?
What does a partner contribute?
A true partner naturally does what they can to benefit the partnership. What is good for you is good for them. The partnership can be for achieving a single result or many, for short or long-term as the need may be. You may have completely different responsibilities, talents, skills, and so forth, but what each of you does adds to the overall outcome of the relationship.
In other words, in an equal partnership, you are not each responsible for doing identical functions. Each of you is, however, responsible for providing complementary functions for the good of the partnership. The bottom line is the partnership is about creating good outcomes for the business or relationship.
While all of this talk about partnering sounds good, how can you use it to your advantage in life?
Partnership opportunities
You can take on the attitude of a partner with anyone or anything you choose. A great place to start is where you spend a large portion of your time - at your job. You may work for a large or small company or work for yourself (meaning you work for your customers). With any of these, treating them as a partnership will strengthen the relationship leading to better results.
The great thing about developing the attitude of a partner is it can apply practically anywhere in virtually any situation. You can use the attitude of a partner in every part of a business, both internally and externally. By partnering with colleagues, employees, and bosses, you can achieve far more. By partnering with customers, vendors, and communities, you will enhance your results.
As it applies to business, can you think of anyone better to partner with than a customer? They are the lifeblood of every business, and the advantages of partnering with them are many. Instead of seeing selling as us versus them versus the competition, a partner takes on an entirely different approach. When the customer sees you and your company as a partner, you win more than their trust and respect. You also earn their business in a way few competitors can match unless they employ the same strategy.
The same is true for that important person in your life, your spouse. Can you imagine a stronger relationship than one in which you perceive each other as true life partners? Where you fully engage in life together, wanting only good for each other? Each of you knows you can always count on the other to do what is right in any circumstance. You have deep respect for one another and a commitment that will always remain strong. Is that not what true love is? What could be better than that?
The benefits of a partnering attitude
Without question, you are stronger with a partner than you could ever be without one. This applies to not only your personal relationships but to your job and everywhere else in your life. As noted in scripture 3,000 years ago:
"Though one may be overpowered, two can defend themselves. A cord of three strands is not quickly broken." Eccl. 4:12 NIV
Of course, the most common partnership is that of a life partner, your spouse. Yet how many marriages are true partnerships? I would say any healthy marriage has a high likelihood of being one of them!
Business partnerships are relatively common, yet employees with a partner mindset or attitude are not as plentiful. When you develop the attitude of a partner, you will, without question, strengthen your results over time.
"Partnership is not a posture but a process-a continuous process that grows stronger each year as we devote ourselves to common tasks." John F. Kennedy (1917-1963)
And let's not forget our many friends in the world. Could there be any greater partner in life than a true friend?
"Friendship is essentially a partnership." Aristotle (384-322 BC)
A few of the many benefits of developing the attitude of a true partner (individual or company) include:
Leveraging talents, expertise, skills, and resources
Faster growth
Improved status
More support
Increased morale
Enhanced productivity with better outcomes
Greater creativity
Improved work-life balance
Broader perspectives
What others can you add to this list?
Final thoughts
Why not adopt the attitude of being a partner at work and in every relationship you value in life? Just imagine the results you will see from doing so!
Remember, when you use your newfound partner attitude, both you and the partner benefit greatly. Where can you begin using the partner mindset today?
I leave you with some wisdom of a great American philanthropist. In place of employers and employees, you could easily insert husband and wife with equal results!
"I have long been profoundly convinced that in the very nature of things, employers and employees are partners, not enemies; that their interests are common, not opposed; that in the long run the success of each is dependent upon the success of the other." John D. Rockefeller Jr. (1874-1960)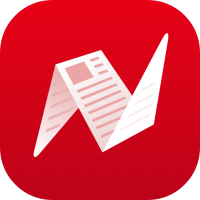 This is original content from NewsBreak's Creator Program. Join today to publish and share your own content.