Do you realize you carry your entire world with you, wherever you go, all of the time? This is true for everyone. Because your thoughts create your world, your world consists of your thoughts. You may have heard this or something similar said in many different ways. Let's see if we can take this concept a bit further.
What led me on this path of exploration of our inner and outer world was some wisdom from the famous French writer, diplomat, and historian François-René de Chateaubriand. He wrote:
"Every man carries within himself a world made up of all that he has seen and loved; and it is to this world that he returns, incessantly, though he may pass through and seem to inhabit a world quite foreign to it." François-René de Chateaubriand (1768-1848)
Does he not describe our world with profundity? As he states, our world consists of all we have seen and loved, and we always return to it while inhabiting this world that seems strange or alien at times.
What makes up our world
The reality of your world at this moment is it is an accumulation of all you have thought and done. You will find one of my favorites authors frequently cited in his famous quote:
"As a man thinketh in his heart so is he," James Allen (1864-1912)
When you read further in Allen's book, As a Man Thinketh, he completes this initial thought:
"As a man thinks, so he is; as he continues to think, so he remains." James Allen (1864-1912)
This second quote carries far more weight than the more often cited first. It completes the thought by taking it from the past and present into the future.
Allen's quote says two things at once. We can continue to think and remain the same in the future. Or we can change what we think and create a different outcome.
In other words, just because we are where we are and are on a particular path, it does not mean we need to remain there! Don't you find that liberating?
Yes, you are free to choose a different course in your life if you wish! Nothing can stop you but you. Only you can create the change to think new thoughts. As you change your thoughts, you change your future!
How to effectively change your thoughts
There are countless ways to change your thoughts. While education is a wonderful thing and something everyone should continue through their life, the accumulation of facts alone will not radically change your thoughts.
As with most education, acquiring a new skill is always a worthwhile pursuit, yet it alone will not create a big change in your thoughts. Similarly, reading books and learning from others is highly beneficial but may not create the significant change you seek in your thinking.
One thing will make the most substantial, longest-lasting change in your thoughts. This one thing will impact you in such a way as to create a different and meaningful future. The best way I have heard it put to words was by the man known as America's Foremost Business Philosopher:
"The only way it gets better for you is when you get better. Better is not something you wish, it's something you become." Jim Rohn (1930-2009)
Yes, the best way to improve your thinking and the results that follow comes through who you become. In essence, who you become is who you are now and how you intend to change and grow in the future. There is nothing more powerful than this. By working on who you are becoming, the future will sort itself out. Something else Rohn said was:
"What you become is far more important than what you get." Jim Rohn (1930-2009)
What you get will follow what you become, so be sure to work on yourself rather than just trying to get something else or something more. When you do this, you will find one more thing Rohn said will come true:
"Learn to work harder on yourself than you do on your job. If you work hard on your job you can make a living, but if you work hard on yourself you'll make a fortune." Jim Rohn (1930-2009)
While we are not talking about your job here, we are talking about you. This is sound wisdom to apply to yourself regardless.
Since who you become is as individual as you are, the decision of what you become is entirely up to you, as only you can do the work.
When I made these choices later in life, I choose to become a professional coach. I wanted to help people in their careers and their lives. When I retired, I decided to become an author and writer to continue what I consider my calling in life of helping others.
I admit I have worked on myself since I learned this lesson from Rohn back in the 80s, and what a journey it has been! Not only do I see how I have grown, but others see how much I have changed and become so much more over the years. I have lived an extraordinary life and hope to continue becoming more to a very advanced age!
Final thoughts
What do you want to become? What one thing can you begin working on today that will start or continue you on the journey to becoming more in a way that will create the future you desire?
I leave you with a final Rohn quote to consider as you move forward in your life:
"The big challenge is to become all that you have the possibility of becoming. You cannot believe what it does to the human spirit to maximize your human potential and stretch yourself to the limit." Jim Rohn (1930-2009)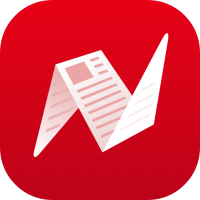 This is original content from NewsBreak's Creator Program. Join today to publish and share your own content.