Do you think of yourself as a salesperson? What if I told you everyone is a salesperson? Would you believe the entire world is a store? This is the contention a gentleman wrote about a century ago, with which many of us happen to agree. Let's explore the subject a little more, shall we?
"All the world is a store, and all the people in it are salespeople. That is to say, every one of us human beings is trying to transfer an idea from his own head and to some other brain. And that is the essence of salesmanship." Arthur Brisbane (1834-1936)
What are you selling?
If everyone is a salesperson, that means everyone is selling something. How can this be?
Think about your life and how it has progressed to where you are now. When you were a child, did you not sell your parents on many things? As an infant, you cried when you were hungry or wet, effectively selling them on the fact that you needed to be fed or changed. As you went through school, you often sold your parents on the need for certain toys, clothes, shoes, sports items, school supplies, and many other things. At times social pressure or someone else may have sold them for you.
When you became a young adult, you had to sell yourself to get that first job, and each job after, or at least positioned yourself for someone to want to buy your services.
When you met your spouse, the selling game got very real in the romance phase, into the wedding, and your lives. Then you had children, and it started all over again with them!
Other things that require regular selling of yourself include your job by keeping someone in the company sold on needing you in your position, the pay you make, and the benefits you receive. For that matter, not only do you sell those on your job, but you do so in every relationship. A certain amount of selling is required to maintain even the least of relationships.
Let's look at the definition of a salesperson to further understand what it means to sell in our lives:
"Salesperson - noun: a person whose job is to sell a product or service in a given territory, in a store, or by telephone: a salesman or saleswoman" Merriam Webster
Selling is often described as convincing, coercing, persuading, urging, influencing, coaxing, or encouraging.
"I have always said that everyone is in sales. Maybe you don't hold the title of salesperson, but if the business you are in requires you to deal with people, you, my friend, are in sales. "Zig Ziglar (1926-2012)
You sell something (a product or service) to everyone you meet. The product or service could be you, or it could be the work you do. The product could also be your character or the character you portray. We sell ourselves all the time as cordial, polite, pleasant, responsible, or respectable, do we not? We mustn't forget the flip side of this, too. Some people sell that they are nasty, rude, irresponsible, mean, not interested, or not interesting. People either trust or distrust you based on how you have sold yourself to them.
How do you sell yourself to others, you ask? By what you say and through your actions. Through your expressions and demeanor. People are reading us all of the time just as we are reading them. It's what we humans do.
"Everyone lives by selling something." Robert Louis Stevenson (1850-1894)
Yes, life requires continuous selling, and while we may not refer to it as selling, that is what it is!
Where is your store?
Brisbane says all the world is a store, which tells us exactly where we sell our goods. Everywhere all the time! The "goods" we sell are in the form of impressions, appearances, words, actions, attitudes, and every other form of human expression.
This store always involved relationships. Relationships are the stuff life is made of. Relationships are all about how others see us and how we see them. Thankfully, this extends beyond how we appear on the outside and includes who we are inside, in our hearts.
Why do you think social media is so popular? It is one huge store! Does it not allow us to sell ourselves or the expression of ourselves we want others to see while simultaneously buying what others are selling? Social media is a barter system on steroids!
Regardless, much of social media is about the impression you make, the approval of others, and vice versa. In other words, it's mostly about you and others selling and buying each other, or at least who you portray yourself to be. Again, this is natural and a part of being human – to be liked, accepted, and admired.
When you understand that you are subtly selling others in every interaction, Brisbane's words make a world of sense.
Final thoughts
Can there be any doubt each of us is a salesperson, and the world is the store where we sell our goods? As with anyone selling anything, it is best to purchase only "goods" that provide value, meaning, substance, are true, of high quality, will last, and will never harm us in any way.
I would love to hear your thoughts on this subject. Please leave your comments below!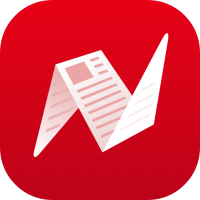 This is original content from NewsBreak's Creator Program. Join today to publish and share your own content.