Why wait? Why do we put off things we want to do? Things we believe we should do. What is it about human nature that makes us this way?
Have you ever intended to do something, but every time you try to start, something else gets in the way. Or perhaps you get started, and something else takes your attention away from it.
Most of us are familiar with and have had such an experience. As I journaled one morning back in around 2000, I started thinking I should write a book. The more I thought about it, the more I realized it was something I not only wanted to do but needed to do.
"The hardest thing about getting started, is getting started." Guy Kawasaki (1954-present)
For years I kept thinking about the book, but I never got started. Many years went by with life interfering in some big ways. Charlotte, my wife, became very ill and died. I shut down my business, moved to another state, and finally retired in 2013. Surely, I could finally start on that book now, and I did.
I started writing and must admit it was a mess! So I hired a book coach. She was great and helped me get clearer about what the book would look like once it was together. All I had to do now was keep going. Wouldn't you know it, I had more interruptions. Life has a funny way of doing that!
Before long, Jane, my wife, and I found another house in my home state and decided to move. With many interruptions, I would work on the book in fits and starts, making little progress.
Then it happened. As Fred Sanford in the 70s sitcom would often say, "This is the big one Elizabeth!" The only problem was I had four big ones that day, with many complications and a 55 day stay in intensive care.
When you come that close to dying, you tend to reevaluate your life! The only issue was it took me nearly two years to be able to think clearly again. The fog slowly lifted, and eventually, my mental facilities mostly returned, as did the desire to finally finish my book.
I worked at it for about an hour or two each day for months and finally had a draft. After going through it with a great editor, and two other editors she recommended because of their specific expertise, I finally finished and published it! I finally became an author! So far, I am pleased with the sales as it continues to do well!
"The secret of getting ahead is getting started" Mark Twain (1835-1910)
Get started
I learned a lesson in business and used it for many years to build a successful career. The lesson was two-fold. I learned the first part of this lesson when I was in marketing. Just get started! Don't worry about how bad something is when you begin, or you'll never start.
Do something, anything, without expectations as to how good or bad it is. Just getting something down on paper was enough to kick start the process. This start will inevitably create something that will spur you on with ideas you can refine and mold into a worthwhile creation.
If you are a lifelong learner, and I hope you are, look at getting started as the beginning of the learning process. Be curious about what you may create by simply starting. Look forward to the journey that getting started will put you on! Talk about adding excitement and fun to your life! You will not only create something new, but you will learn so much in the process. What's not to like about that?
"The way to get ahead is to start now. If you start now, you will know a lot next year that you don't know now and that you would not have known next year if you had waited." William feather (1889–1981)
It shouldn't have taken a near-death experience for me to finish my book, but it did. I had always wanted to write a book that would help other people in their lives. Mission accomplished, but not without the crucial second skill required to get things done – follow-through.
Follow-through
In business, the lack of follow-through is not only common, it is an extremely frustrating issue to deal with as a leader or manager. Not following through has destroyed countless careers and has to be one of the top reasons many employees fail to perform.
I was fortunate to learn this lesson early in my career in sales. If you fail to follow through, you will be a mediocre salesperson at best. Too many salespeople fail at it. The easiest thing I did to propel my career to new heights was following through. It is easy to separate yourself from the crowd by developing this one skill. Don't neglect it, and you will have a far happier and more successful life and career.
"Diligent follow-up and follow-through will set you apart from the crowd and communicate excellence." John C. Maxwell (1947-present)
Realizing how important it was for me to follow through until I completed the book was crucial to the process. While my energy was still low, I worked one or two hours each day until it was finished. If you dream of becoming an author, please pursue your dream! Just start and follow-through, and your dream will come true.
If you are interested in learning a great way to follow through, check out this brief article: How to Follow Through for Success in Your Life
Final thoughts
If you have a dream in your life, follow the simple two-step method to completion - get started and follow through. When you take these two steps and see them through to completion, you can make that dream finally come true!
Why deprive the world of your creation any longer? Someone needs it. Don't waste another minute. Why not start today? Better yet, what is keeping you from starting this very moment?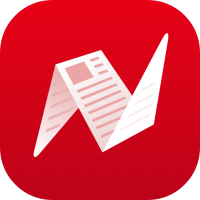 This is original content from NewsBreak's Creator Program. Join today to publish and share your own content.