Is time constant, or can it vary? Have you noticed how differently time seems to flow as you age?
I recall the endless summers when I was young and the equally endless school years. Before long, you are finished with school and starting your first job. While time appears to be going faster than when you were in school, there is still an abundance of time remaining.
Time goes by at what seems like a reasonable pace; then, you find yourself ten years into your career. At the time, ten years seems like a big milestone, and while time may be speeding up a little, there is still plenty of life ahead.
You may or may not begin to think about time more as you enter mid-career, but things like retiring appear on the horizon. Your sense of urgency ramps up to prepare for retirement. Before you know it, you are retired, and you wonder where the last 6, 7, or more decades went!
While time is constant, how quickly it flows seems highly variable. Of course, this variableness is all in our minds, but it seems real enough and is a reality we all experience.
I ran across the following poem recently that set me on this course of exploration of time.
"Time is - Too slow for those who Wait, Too swift for those who Fear, Too long for those who Grieve; Too short for those who Rejoice; But for those who Love, Time is Eternity." Henry Van Dyke (1852-1933)
Funny thing, as you age, time takes on more relevance. In large part, this is due to how much life we have lived and how little remains. Many years ago, I heard a psychologist give a great explanation of our perception of time. When you are ten, he said a year represents 1/10 of your life, where when you are 50, it represents only 1/50.
As you age, the smaller portion of life represented by each year gives the appearance of making time move more quickly. I can attest to this fact. For me, the weeks almost seem like days, the months like weeks, and the years like months. Not only does time appear to accelerate as you age, but I see no slowdown in sight.
However, there are those moments in time when it does appear to slow. Let's look at some of these times.
When time slows down
Regardless of age, the more fully we are attuned to the present moment, the slower time seems to unfold.
An example is when we are sad. In this emotional state, we can feel everything, even every breath at times. No one is exempt from the feeling of being sad at times in life.
One of the most prolonged periods of sadness in my life was when my 51-year-old wife died. It was as though I felt every second of time. It took weeks for me to return somewhat to normal, and even then, time seemed to move more slowly until much of the grief had lifted nearly two years later.
It is not unusual to experience this slowdown in time with any sadness, such as a job loss, divorce, being diagnosed with a serious illness, and other such things.
When you think about it, practically anything that triggers us emotionally affects how fast or slow time seems to move. Have you ever had to wait for something you want badly? It could be something from Amazon, something on backorder, or something you must drive across town to pick up. Does time not seem to pass too slowly?
Then there is time spent waiting, which some of us hate. It could be waiting in a doctor's office, an exam room, a long line at a store, a pharmacy, or the movies. It could be that long wait to get a table at a restaurant when 10 minutes can seem like an hour.
Yes, sadness and the anxiousness of waiting tend to trigger our emotions, effectively making time appear different in our mind.
Our senses can also trigger emotions that make time appear to stretch. One such sense is smell. Have you ever been hungry and caught the aroma of something delicious? Most of us have experienced this at a restaurant where the smell affects us as much as the waiting.
What about the sense of hearing? When you hear an old favorite song that takes you back to a meaningful time in life. So long as the song plays, time seems to stand still. Such things can also happen with our senses of taste, touch, and sight.
Lastly, have you noticed how time seems to linger when you are madly in love with someone? You are flooded with emotions that make you long to spend every second with the person. You can't seem to get enough of each other for a time, and while time together can appear to go quickly, time apart can seem like an eternity.
A final thing about love is it is one of the few things on earth that can seem timeless. True love lasts for eternity, after all!
What other things have you noticed that appear to make time slow or stretch?
When time remains constant
For much of our lives, time appears to move at a constant pace. We may not think about it or be aware of it, especially since there is little connection to an emotional state.
Time also appears constant when you look into the future or past and are in a pragmatic frame of mind. While I am older than many of my readers, I can still look back at my teen and young adult years and experience those times like they were yesterday.
The feeling of time that has passed can seem perfectly normal at times; then I suddenly realize 1980 was more than 40 years ago! Yet wasn't 1980 only yesterday! Such an odd feeling.
Fortunately, most of our lives are in this more regular state, and it is only at the extremes where you begin to notice the difference.
When time speeds up
As mentioned about love in discussing how it can make time appear to linger, it can make time appear to speed up as well. In the romantic swirl of things, time can fly by far too quickly, to the point we wish time would slow down.
Another area in which time can seem to compress is when we are in the zone. When entering the zone, we become super productive or effective, with time appearing to slow, but in reality, it passes by quickly. When you enter the zone, you will get far more done within a short period. When you are in the zone, it is as if you can do no wrong, and you have an inexhaustible supply of energy with no cap on your ability to think. But when you leave the zone, it collapses, and you return to normal.
Emotions that simultaneously slow down and speed up time are fear and anger. What occurs is almost indescribable. If you have ever been in a fight or attacked, you know what I mean. For a few seconds, everything happens in slow motion, but when it is over, time flashes by rapidly.
Times of great happiness, joy, and celebration go by far too quickly. I recall being happy many times and wish I could return to those days, yet time doesn't permit it other than in my mind for a few brief moments. And times of celebration seem the shortest of all. Most of us wish those moments would stretch out forever, yet life has a way of interrupting. Such is reality!
What have you noticed that makes time appear to speed up? I would love to hear your thoughts in the comments below.
Final thoughts
While time is constant, it does not always appear so. It changes relative to what is happening in our life. Of course, this is only our perception and has little to do with reality. Many of our emotions play a significant role in our perception of time.
In summary, our awareness of time ties to what is happening in our life. The more we focus on the present moment, the more in touch with time we become. The less in touch we are with the present moment, the less time seems to affect us.
Inevitably, you will one day come to the point in which you wonder where all of the time went, yet you will know the answer at the same time. You will feel like you did decades ago and return to reality within a flash. You will look at others as old, yet they will be your age. Many other such things will happen in your life given enough time.
Why not enjoy the time you have ahead by using the present to continue building great memories in your life. I leave you with priceless wisdom from a very wise man:
"Time is free, but it's priceless. You can't own it, but you can use it. You can't keep it, but you can spend it. Once you've lost it you can never get it back." Harvey Mackay (1932-present)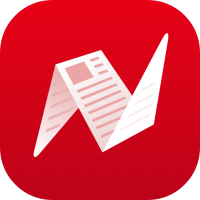 This is original content from NewsBreak's Creator Program. Join today to publish and share your own content.