How often do you reach the end of the day, exhausted, wondering what happened? The day went by so quickly, yet it seems as though you accomplished little if anything? Each of us experiences this occasionally, but it can seriously impact your life, and not in a good way if it is happening too often.
"I wanted to figure out why I was so busy, but I couldn't find the time to do it." Todd Stocker (1959-present)
Where did the day go?
For some of us, our days are filled with phone calls, or we're putting out one fire after another. Poof - before you know it, the day is gone! We can believe we had no control over the day, leaving us with a feeling of helplessness and possibly hopelessness. When this continues over time, it can seriously impact our lives, again, not in a good way!
Yet what if your job requires this? What if you must answer phone calls and put out fires all day? You must decide how you want to deal with them. Is this really busyness, or is it work that is busy? There is a big difference between the two. You can approach the avalanche of phone calls and fires by reacting to them, responding to them, or creating something completely different. This is true for both busyness and work that is busy.
For most of us, however, we choose to allow our day to be run by other things, resulting in busyness. For some, busyness can be a way of hiding from the truth or avoiding real work. But why would we do that to ourselves? Why indeed! There are so many reasons why people do what they do we couldn't possibly discuss a small portion of them here, so let's just say it is a mystery of the human condition for now.
Suffice it to say, busyness is most often our choice. If we are to make a different choice, we must begin doing something differently.
"Insanity: doing the same thing over and over again and expecting different results." Albert Einstein (1879-1955)
The impact of busyness in your life
The negative impacts of busyness are well known and far-reaching, practically mirroring the positive effects of being busy. As you read through each of the following negative consequences of busyness, think about how beneficial their opposites are to working on purpose in a good and productive way.
Busyness:
Harms self-development
Kills creativity
Lowers self-esteem
Blocks your ability to think
Severely limits time to organize and schedule what is important
Causes you to work far below your potential
Creates negative health consequences
"The greatest enemy of good thinking is busyness." John C. Maxwell (1947-present)
How to deal with busyness
"It is not enough to be busy; so are the ants. The question is: What are we busy about?" Henry David Thoreau (1817-1862)
To effectively deal with the problem of busyness in life, you must dig beneath the surface of the seemingly endless mind-numbing activities involved. When you can answer the question, "What should I be accomplishing beyond this state of perpetual busyness?" you may find a solution. Only you can answer that question because only you know what it is.
From personal experience, I wasted an excessive amount of time being "busy" at different points in my career. I recall seemingly endless days of busyness early on because I didn't want to approach my boss about a raise. Another time I had lost interest in my job, and busyness made the days go by quicker.
Then there was the time when I was so inundated with phone calls and putting out so many fires I lost sight of what my busyness was doing to my family. I thought I was doing a great job while killing myself. It took a severe wake-up call to come out of that one. Let's just say when you neglect your family because of busyness, it can lead to real consequences!
Before you can do anything to overcome busyness, you must understand its root cause. With this understanding in hand, you are ready to begin changing your busyness to a state of saneness and productivity. What is the root cause of your busyness?
Once the root is determined, you can begin to overcome busyness by changing your approach to the day and the individual actions required. To do this, you must do something that may sound counterintuitive yet can be extremely effective as you learn to practice it.
To change your approach to the day, learn to slow down, step back, look at, and understand what you are doing. You will then position yourself to become more effective and productive. To learn how to change your approach to busyness, check out the short article: How to Gain More in Your Life by Slowing Down.
The final step is to change how you approach the activities involved in busyness. While it will take a little work on your part, you can change what you do during busy times by using a different approach. The change involves shifting from reacting or responding to creating something different, something new and unique. You can find more about this simple technique in the brief article: How to Change Your Life from Being Reactive to Creative.
"Don't get so busy making a living that you forget to make a life." Dolly Parton (1946-present)
Final thoughts
Rather than remain in the state of busyness, you must take the bull by the horns and do something about it if it is ever to change. As Thoreau suggests, ask yourself the question:
- "What am I busy about?"
The answer to this question provides the solution to begin changing your life.
To wrap up, I leave you with the wisdom of a popular author and radio host to consider in looking at the busyness in your life:
"Our use of time is a critical factor in whether we will be successful or unsuccessful in the important areas of life. Successful people keep the main thing the main thing. They don't let their time fill up with busyness that keeps them from the important parts of their lives that really need attention." Randy Carlson (1951-present)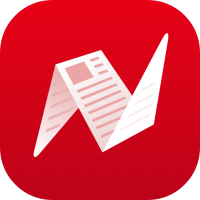 This is original content from NewsBreak's Creator Program. Join today to publish and share your own content.