May I be direct with you? I want to give it to you straight.
When you work for someone, and we all work for someone, you are responsible for producing or doing "something." If you don't, you can kiss that job goodbye in short order.
Even self-employed people work for someone. That someone is called a customer. Anything or anyone who generates income has a customer; otherwise, there is no business and no income.
But you knew that already, didn't you?
Let's discuss the one thing every business hinges on - execution. It's a simple word that sounds hard, but without it, business does not exist. If you cannot execute, nothing gets done, no customer is served, and no employee is required.
"It's execution that separates the amateurs from the pros." Blaine Hogan (1980-present)
To execute or not to execute?
The problem with the word execute is its use is avoided by many. Some executives in larger companies may use it, but few use it in everyday language.
According to the Oxford Dictionary, execute means to carry out or put into effect (a plan, order, or course of action). In business, to execute can mean anything from executing a strategy to executing your daily duties.
Rather than use the weak dictionary definition, I propose we look at the word differently. It should become a regular part of our vocabulary. Work is serious business, and execute is a serious word.
Customers depend on our execution. Businesses must execute or die. Individually we must execute or lose our source of income and the ability to provide for ourselves.
"Ideas are a commodity. Execution of them is not." Michael Dell (1965-present)
To execute implies power. It means having the ultimate power over something. Without the power to execute, how would anything get done!
Execute is a synonym of the word slay. Isn't that what we want to do in our work? We want to slay those tasks. We want to finish them off! By slaying them, there is no doubt who is in charge. There is no question they are completed. If we don't slay the things that need to happen every day, what are we doing?
To get ahead in business and life, you must not only execute, but you must execute well. The better you are at executing, the more opportunities you will find, and the greater your achievements will be. Pretty straightforward, don't you think?
"Execution is everything." John Doerr (1951-present)
For whom are you executing?
One of the most profound things I learned early in my career was the fact that I worked for myself, even if I was an employee of a company. I realized I was my own business and sold my services to the highest bidder, who at the time happened to be my employer.
Yes, I am Bill Abbate, Incorporated, and you are (Your Name), Incorporated. Each day we work for and answer to ourselves for what we execute. That makes us the president, CEO, and chairman of the board of ourselves. You and I are the chief cook and bottle washer, as the old saying goes!
We may hire our services to someone else or a company, but in the end, I am me, and you are you, and they are not. You and I alone dictate what we do or do not do, how we perform or do not perform – in other words, we have power over how and what we execute. Or do not execute.
When you come to the full realization it is what you do and how you do it (your execution), that everything depends on in your career and life, you begin to view things differently. You understand your responsibility. You understand you are accountable for getting results. You understand it is all up to you!
"Innovation is rewarded. Execution is worshipped." Eric Thomas (1970-present)
Final thoughts
To live in the land of reality, we must face the facts of life. One of those facts is that as mature, responsible adults, we must not just execute our duties at work, but we must do them to the best of our abilities. When we do this, there is no end to what we can accomplish in life.
Unless we learn to execute well, we remain largely unproductive. No one wants to pay another person to do nothing or produce little in the way of results (other than some politicians in the government.) The onus is on us to ramp up our skills and abilities to execute to the max. No one else can do it for us. Our very life depends on executing, not just at work but also at home and in every area of life.
"No excuses. No explanation. You don't win on emotion. You win on execution." Tony Dungy (1955-present)
Think about it. Executing is not a bad deal. You execute, you earn, you execute more, you earn more, you execute smarter, you earn more for the smarts. Such is life in the 21st century as it has always been and will always be.
What can you execute better today to accomplish that great life you desire for you and your family?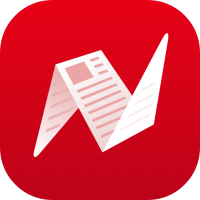 This is original content from NewsBreak's Creator Program. Join today to publish and share your own content.