How confident are you in your life, career, and relationships? Do you know how others see you? Do you come across as overconfident or underconfident? The easiest way to find out is to ask a few people you know the following question:
"How do you think other people see me when it comes to my confidence __________________ (around my colleagues, around my boss, at work in general, in meetings, in social settings, etc.)?"
Using this method, you are not necessarily putting them on the spot asking directly for their opinion. Instead, you are requesting their somewhat objective view of how they think others see you. If you have never tried this, do so when you can. You may be surprised by some of the answers you receive.
When you understand how confident you appear to others, you can work on your confidence with greater specificity.
To be clear on the definition of confidence, let's look at what it means in the world of psychology:
"Confidence is a belief in oneself, the conviction that one has the ability to meet life's challenges and to succeed—and the willingness to act accordingly. Being confident requires a realistic sense of one's capabilities and feeling secure in that knowledge." Psychology Today
That is one of the best definitions I have found.
I have also read that confidence is what turns our thoughts into action. Without confidence in ourselves or someone else, we are far more reluctant to act in life. This is true for anything from keeping quiet to speaking up, from spending all we earn to investing, from staying home to traveling the world, and a thousand other comparisons.
But from where does this confidence come? And if you don't have it, how can you get it? Let's see if we can answer these two questions.
From where does confidence come?
The most obvious places confidence appears to come from are experience, training, education, and working on a job. Similarly, It can come from being around and interacting with others, from your upbringing, and from the life you live in general.
"Experience tells you what to do; confidence allows you to do it." Stan Smith (1946-present)
Yet, confidence appears to come naturally for some, while it seems to elude others. Why is this so?
"If you are insecure, guess what? The rest of the world is too. Do not overestimate the competition and underestimate yourself. You are better than you think." T. Harv Eker (1954-present)
To obtain confidence, you must be engaged in life. You must have done something to have earned it. You must believe in yourself, and others must believe in and accept you to some degree. It helps to trust yourself and to trust others.
Each of our personalities also influences the amount of confidence we project. An outgoing extrovert will likely exhibit more confidence than a quiet introvert. The strong silent type turns this assumption on its head, however. It really is dependent on the individual.
One of the biggest influences on our confidence comes from others. When someone compliments you on something you've done, doesn't your confidence soar? How about when your boss gives you that proverbial pat on the back? Or someone you care about tells you how much you mean to them? Imagine the effect this can have on a small child? A little compliment can fuel their confidence for life!
"Confidence is a plant of slow growth in an aged bosom." William Pitt (1759-1806)
How can you become confident?
As just stated, one of my favorite ways to grow confidence is through other people. When I was around 5 or 6 years old, a small compliment from my aunt continues to affect me. In essence, she said I was smart and called me the little professor! To this day, I believe there is little I cannot learn, and it all traces back to that simple compliment she spoke into my life many decades ago.
As a coach and mentor to many people for years, I have seen profound changes in people by simply giving them feedback and encouragement. There is no doubt in my mind that what we say to others can either enhance or destroy their confidence.
It rarely fails that when I give honest feedback and a confidence-building comment or remark to another person, it does a world of good for my confidence as well. Why not offer someone a sincere, specific compliment, and receive this reward yourself?
A quick example of this was with a young man I was coaching in his late 40's (young to me anyway!) At the end of one of our sessions, I gave him some genuine encouragement from my heart. I told him I believed he could do the work and do it very successfully.
When the session ended, we walked out together. He looked at me in the eyes and said, "Bill, I have never had anyone in my life encourage me as you just did. No one has ever believed in me and told me I could do such a thing or anything, really. You have no idea how much it means to me."
Do you think he had a confidence boost that day? And how! Did it boost my confidence too? And how!
One final example is a trick I learned many years ago. It boosted my confidence in an area that frightens many people more than death – public speaking!
When I was younger, I would get so nervous, were it not for a lectern to lean on, I would have collapsed. My legs became like Jell-O!
The answer to overcoming this complete lack of confidence was simple once I learned it. All I had to do was know and understand what I wanted to say exceptionally well.
My fear of public speaking was way out of proportion to my reaction, and I overcame it through much work. I would study the subject in-depth, write out what I wanted to say, and practice, practice, practice. Before long, I knew the material so well I could talk about it for hours, even though the presentation was nowhere near this long.
I would learn the subject so thoroughly, it only took one 3x5 card with a few keywords to help me get the main points across. The fears vanished almost completely. I continue to use this technique, delivering more than two hours of material to hundreds of people without a problem.
"I was always looking outside myself for strength and confidence but it comes from within. It is there all the time." Anna Freud (1895-1982)
What are some other ways you can boost your confidence? Here's a quick list of a few things you can do:
Practice giving genuine compliments to others to boost their confidence and watch yours rise as well.
Know your subject so well you could discuss it for hours. Add in some practice if needed.
Seek out confident people and spend time observing how they act, think, and speak.
Challenge and refute any negative thoughts about yourself.
Develop new perspectives about yourself and your capabilities.
Face and do the thing you fear!
"The way to develop self-confidence is to do the thing you fear and get a record of successful experiences behind you." William Jennings Bryan (1860-1925)
What other things would you add to this list?
Final thoughts
Confidence is commonly known as a strength or soft skill. As a skill, it can be developed and improved with effort. Why not put the effort forth to enhance this crucial skill in your life. When you do, you are practically guaranteed to come out ahead in your career and life.
Why not begin today? You will not regret it!
I leave you with the words of a great man who worked hard on his own confidence in his life and received great rewards from its fruits:
"The four Cs of making dreams come true: Curiosity, Courage, Consistency, Confidence." Walt Disney (1901-1966)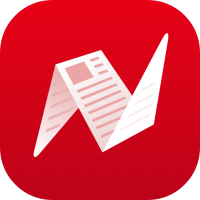 This is original content from NewsBreak's Creator Program. Join today to publish and share your own content.