A little riddle for you.
Everyone experiences them. They come in a flash and disappear just as quickly. They are often so profound you just know you can't forget them, then quickly vanish into thin air. What are they?
They go by names such as fleeting thoughts, momentary thoughts, fleeting moments, flashes of insight, fleeting insights, or fleeting inspirations.
My preference is a flash of insight, or a fleeting inspiration, as that is what they are for me. When it occurs, if I do not capture it immediately, poof! It vanishes.
What can you do to capture or remember such momentary thoughts? I have tried many things over the years and found they sometimes work and sometimes do not. The most disturbing thing is when you have such a thought, you know it is meaningful, and it leaves as quickly as it came. This usually happens when something distracts you.
For example, when in a meeting, I will have an insight that seems important, so I think to myself, I will mention it as soon as I can. Without fail, I lose it by the time there is an opening because I didn't write it down. Try as I might, I cannot remember it and could kick myself for not writing it down.
While reading recently, I was surprised to find this issue has existed for centuries. About 400 years ago, an English Renaissance statesman and philosopher, famously known for promoting the scientific method wrote:
"A man would do well to carry a pencil in his pocket, and write down the thoughts of the moment. Those that come unsought for are commonly the most valuable, and should be secured, because they seldom return." Francis Bacon (1561-1626)
Before discussing some methods to capture these thoughts, note that insight may occur once in a blue moon while you are at the computer. If only more of my insights were when I was writing! I would rarely lose one unless I allowed something to distract me.
The majority of insights come to us when we are not working. They often happen when I am on a walk, in the shower, driving, in a conversation, during a meeting, or otherwise preoccupied.
Such thoughts or momentary insights are often a single word or short thought. They are rarely, if ever, lengthy. Let's look at a few ideas for capturing them. So far, the best methods I have found are using:
Paper and pen or pencil
Phone
Smart speaker
Memory
The crucial thing to remember is when you have the thought, capture it immediately.
Let's briefly delve into each of these methods.
Paper and pen or pencil
One of the best ways to capture a thought immediately is on paper. As the old saying goes, "he who hesitates is lost." Don't hesitate, as insights leave as quickly as they come. This is true for each of the following methods as well.
The nice thing about a pencil or pen and paper is you can carry them with you or have them around most of the time. Oh, and no batteries required!
You can leave them by your bedside to capture those late-night or early morning insights. Write the insight down immediately, and add a few bullets for associated info you want to retain.
"A moment's insight is sometimes worth a life's experience." Oliver Wendell Holmes Sr. (1841-1935)
Phone
That little computer, usually close at hand, pretends to be a telephone, but it is so much more! With most such devices, it is a simple matter to record notes verbally. On my iPhone, I often say "Hey Siri" send me a text, adding a few words of importance, especially when I have an insight.
You can also use it to send yourself a quick email or dictate a note using one of the many available free note apps. Once you get the hang of it, you will find it easy and convenient, and it will become second nature.
"We are surrounded by data, but starved for insights." Jay Baer (1969-present)
Smart speaker
If you have a smart speaker like an Amazon Echo device, simply say, "Alexa, send me a text (or email)." Include a few words to remind you of the insight, and voila, it shows up on your phone.
The great thing about smart speakers is they are so inexpensive you can have several around the house. We have one in the kitchen, my office, the master bedroom, and one in our cottage. They will respond from almost anywhere in the house and are great to use as an intercom! I can even speak to the one in our master bedroom from the shower to make sure I never miss another insight again!
Memory
This final option is the most difficult to master. The only way I can make memory work is to repeat the word (or words) several times and anchor it to something.
For example, a recent insight was the word reputation. Thinking about it for a minute, an old boss of mine came to mind who had an impeccable reputation. I repeated "Alan's reputation" several times, and it stuck with me.
After finishing shopping and arriving at my car where I had left my phone, I had Siri send me a text with the word reputation. In the text, I also included some other ideas I had while thinking about the subject. Because of this, I wrote another article a couple of days later, which has done well.
I have had nearly 500 unique articles published in multiple publications and websites, in case you are wondering. Many of the insights I receive for writing happen like this. There is no telling how many great insights I have lost over the years because I did not record them!
Final thoughts
"When you want wisdom and insight as badly as you want to breathe, it is then you shall have it." Socrates (470-399 BC)
If you do not capture these momentary, fleeting insights immediately, you will certainly lose them. One of the most frustrating times I lose them is when I am in a conversation with someone. The thought comes, the other person says something, and just like that, it's gone!
Since the person I am conversing with more than anyone else is my wife, we have an agreement. When an inspirational thought happens, we stop and record it and then resume our conversation. We have given ourselves permission to do this; otherwise, it would be rude.
"The best vision is insight." Malcolm Forbes (1919-1990)
As someone that writes often, these flashes of insight are invaluable. There is nothing I can do to make them come. They happen when they happen, and not a moment before.I would have far less to write about if they suddenly stopped, but I am not worried about that. They always have and always will continue to come forth. What a mystery in life!
May you have many insights and inspirations in your life, and may you put them to good use by capturing them!
"Nothing in life is more exciting and rewarding than the sudden flash of insight that leaves you a changed person." Arthur Gordon Webster (1863-1923)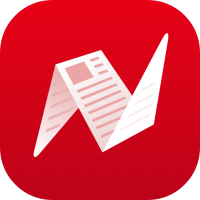 This is original content from NewsBreak's Creator Program. Join today to publish and share your own content.