How do you view the work you do to make a living? How about the living you do outside of work? Do you see them as just another day, as a chore you must do? Or do you see them as an opportunity in life?
Let's look at three basic types of people and their approaches to putting forth effort. While some may deal with their work and personal life differently, most will apply the same effort across their life.
The three types of people include those who do:
- as little as possible
- just enough to get by
- more than asked
Which of the three are you?
Of the three types, which do you think is the largest group? Unfortunately, there is a dearth of hard data to answer this question, so let's look at the subject based on typical observations in the workplace and life.
Those who do as little as possible
It only makes sense this least motivated group of people would be poor performers. I'm sure you have run into some of these folks more than once. They are the kind of people who work only because they have to. They have virtually no drive and will rarely lift a finger to help anyone else. They do the bare minimum to keep their job and are not exactly a model employee!
"There is no fatigue so wearisome as that which comes from lack of work." Charles Spurgeon (1834-1892)
This group is fortunate to be employed and adds little value to an organization. When taking this approach to their personal lives, the results are no better. I pity those on the receiving end. There are plenty of words for such people, and you have heard many of them, so there is no sense in repeating them here. Let's just say they are not exactly flattering and leave it at that!
Those that do just enough to get by
This group is possibly the largest in number when it comes to work and life in general. Many such people are needed to keep businesses running, albeit inefficiently. You can view them as somewhat of a necessary evil. They may not be who you want working for you or to work with, but the reality is there is little choice otherwise.
At least people of this type make an effort to do their job, which is far more than can be said about the first type of people. Some people of this type contain the potential to become valuable employees and are worth developing.
Depending on how their personal life is going, there may be hope for them there as well. While they may not be ideal to be in a relationship with, they are not as neglectful as those who do as little as possible in life. In the end, they contain the potential to develop better attributes and may be worth an investment.
"We make a living by what we get, but we make a life by what we give." Winston Churchill (1874-1965)
Those that do more than asked
"Men who do things without being told draw the most wages." Edwin H. Stuart (1853-1937)
While we would hope most people will always do more than asked, this by far represents the smallest number of the three types of people. These are the few that will almost always go the extra mile. They stand out from other employees and in life in general. Most people of this type earn a good reputation and predictably wind up with better careers and lives than the first two types of people.
When they take the same approach of going the extra mile into their life outside of work, great things happen. They live a fuller and richer life, with better marriages and relationships. This group is usually more satisfied, enjoying greater happiness and much joy in their lives.
"There are no traffic jams when you go the extra mile." Zig Ziglar (1926-2012)
Final thoughts
"Start going the extra mile and opportunity will follow you." Napoleon Hill (1883-1970)
If I could leave a single piece of advice to someone starting in life, it would be, without hesitation, to develop the habit of going the extra mile in everything you do. Do it in your personal life, as a student, in your profession, and in your career. Let no area of your life be untouched by this habit.
The greater the enthusiasm you can muster, the greater the effectiveness, and the better the results this habit will create in your life.
"Nothing great was ever achieved without enthusiasm." Ralph Waldo Emerson (1803-1882)
I leave you with a few words of encouragement to create this habit in your life with this final quote.
"Today, do just a little bit more. Turn going the extra mile into a habit - it is what lifts most successful people above the crowd." Bob Proctor (1934-present)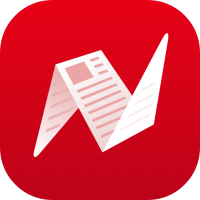 This is original content from NewsBreak's Creator Program. Join today to publish and share your own content.