Most of us go through our days thinking about all we have to do. In the busy lives we lead, there is always that next thing, that next project we need to tackle. Our minds become so occupied with what we have to do we give little time to think about those things for which we are accountable but do not do.
Things have not changed much in the last 300 years since Molière wrote:
"It is not only what we do, but also what we do not do, for which we are accountable." Molière (1622-1673)
For what are we accountable?
A way to view accountability is how it connects with its synonym, responsibility. While similar, they are not the same. You are always accountable for taking care of that for which you are responsible. Even when the accountability is only to yourself. Furthermore, accountability and responsibility give you ownership of whatever "it" is. This was stated well by one of the most winning coaches in college basketball history.
"Responsibility equals accountability equals ownership. And a sense of ownership is the most powerful weapon a team or organization can have." Pat Summitt (1952-2016)
One way to translate Summitt's statement is you own your accountability for whatever you are responsible for, which gives you great power. Yet, it is power only when used. Otherwise, nothing results.
Let's look at some of the more important things we are responsible for and therefore accountable to maintain. We may pay little attention to or neglect some of them altogether. They include our:
Marriage
Children
Finances
Home
Vehicles
Ongoing education
Family and friends
Career
Retirement funding
What would you add to this list?
Each of these is a significant area for which most of us are accountable. This accountability can be to ourselves but is always more powerful when you are at least partly accountable to someone else.
"It is easy to dodge our responsibilities, but we cannot dodge the consequences of dodging our responsibilities." Josiah Stamp (1880-1941)
Accepting accountability
If you evade responsibility, you disown it, whatever "it" is. Many people will not accept responsibility because they do not want to be accountable to themselves or anyone else. In doing this, they are trying to avoid ownership of the outcome created. If there ever was an immature way to be, this is it.
You may get by with being irresponsible when you are a teen, but you are not, are you? As an adult, especially if you have a family, it is irresponsible to neglect those things you know you should do and for which you are accountable.
If you are an adult and do not want to be accountable, you may want to seek therapy. Perhaps there is some deep-seated reason you neglect your responsibility and accountability for such important things in life. If there is no such problem, I suggest you grow up. Yes, I am challenging you to become a mature adult. All of us have to do so at some point in life!
The simple steps to changing from not doing those things you need to do are to:
Become aware of what you are neglecting
Commit to doing something about it
Hold yourself accountable, and better yet, find someone that will help you remain accountable
Firmly commit to becoming responsible, being mature, and taking charge of your life!
Yes, I mention committing twice. The most crucial thing you can do is make a firm commitment. Without committing to do something, you will do nothing. Unfortunately, this is just human nature. Put some teeth in your actions by committing and taking a bite out of at least one of those significant areas listed above today!
"There are only two options regarding commitment; you're either in or you're out." Pat Riley (1945-present)
Doing the things you have been ignoring is not something you can wish yourself into. The only way to do it is to develop a fuller understanding of its importance, doing the mature thing of accepting responsibility, becoming accountable, and owning it.
"No individual can achieve worthy goals without accepting accountability for his or her own actions." Dan Miller (~1954-present)
Final thoughts
I do not wish to offend my regular readers with this article. I believe you are responsible, accountable people. This article is needed by those sitting on the fence and have not fully entered into maturity. I hope it will move them to the mature side of life. If they wish to remain immature, that is their right. But for everyone, there comes a time when they must fish or cut bait. There is no better time than now to decide to be mature.
I leave you with the words of wisdom of America's foremost business philosopher. May you heed his advice!
"You must take personal responsibility. You cannot change the circumstances, the seasons, or the wind, but you can change yourself. That is something you have charge of." Jim Rohn (1930-2009)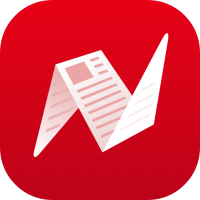 This is original content from NewsBreak's Creator Program. Join today to publish and share your own content.