How often do you think about experience and how it can help you in your career and life? The more experience you have, the more valuable you become. The more valuable you become, the more you earn, and the greater the potential for advancement.
What exactly does experience mean? There is a clear distinction between having an experience (verb) or gaining experience (noun).
You can have the experience of jumping out of an airplane or become experienced in jumping out of planes. Then you can have both. The experience itself does not make you experienced, however.
An experience of jumping from the airplane is something that happens to you. Becoming experienced is something that happens in you. The experience that happens within becomes part of who you are and how others see you.
While all of us have a great variety of experiences in life, the experience that becomes part of who you are is one of your most valuable assets.
"The most valuable lessons in life cannot be taught, they must be experienced." Liam Payne (1993-present)
Two kinds of experience
Rather than discuss things you experience, let's look at the experience you gain. This kind of experience adds value to you. You also become valued by others and to the organizations you work for or with.
There are a great many specific types of experience. You can get or gain experience from your work, the teaching you do, the education you receive, the life you live, from traveling, and in many other ways. Each requires an outward experience that affects who you are and who you are becoming.
We can also get or gain experience from within. This can include intellectual, emotional, social, romantic, religious, and other such experiences. Again, each of these affects who you are and who you are becoming.
As you will note, some experience comes from without, and some comes from within. However, each type ultimately makes its impact within you.
"Nothing comes from without. All things come from within." Neville Goddard (1905-1972)
Most of us tend to think of experience in a work context, as it is important in earning a living. The more experience you have, the more valuable you become from an economic standpoint. If you have more experience than another person in a company, there is a strong likelihood you are paid more and enjoy better perks.
How can you gain experience?
How do you gain this type of valuable experience? Since such experience comes from the doing, you obviously must do something. It will be necessary to put in the time and effort required to gain the experience. This type of experience often comes from the proverbial "blood, sweat, and tears" you put into getting it.
One thing to note about gaining such experience is it requires time, often measured in years. The very nature of experience that makes you more valuable is it does not happen overnight. It requires an appropriate amount of time and effort before it is gained or earned.
You will expend this time and effort in doing the work, making the mistakes needed to learn to do it correctly and efficiently. Some of the most valuable experience gained at work is working day in and day out in a position. Then moving up and doing the same thing in the next position, and so forth. We often rise to our level of incompetency before conquering it. Once you conquer that level, you can move to the next level of incompetency and so forth. As with so many things in life, the more experience you gain, the more you move from incompetence to becoming competent.
A personal example of this was when I started in business many years ago, I had zero experience in my industry. This is true for anyone who is just starting to work. Through much dedication and hard work, I worked my way up the ladder, ultimately to the top spot.
On the way up, I made more of an effort to learn than most of my peers. I carefully studied technical journals and manufacturing of our products. I worked in plants, labs, the field, and offices for years. I had my share of failures but fortunately never gave up. I stuck with it and quickly realized how valuable my mistakes and failures were and took in their lessons!
Over time I became known as one of the leading technical, marketing, and production experts in the industry. This only happened because of the tremendous time and effort I invested.
"Experience is simply the name we give our mistakes." Oscar Wilde (1854-1900)
To gain the type of experience that makes you valuable in your career requires doing more than is asked of you. Making sure you are constantly learning, doing the work, and overcoming failures and mistakes. This process creates every business expert. Through hard work, dedication, and continual learning, anyone can gain valuable and even invaluable experience.
"Experience is not what happens to you; it's what you do with what happens to you." Aldous Huxley (1894-1963)
A few of the benefits of working to gain or increase your experience include:
Building your credibility
Earning the respect of others
Developing skills and abilities others lack
Increasing your value to the organization
Positioning yourself for that next promotion
Increasing income and job perks
An expanded network
Making you more employable
Creating more job opportunities
Greater job security
Those are only a few benefits. What others come to mind?
As you can see, experience is not free. It comes at a cost. To gain experience often requires painstaking effort, failures, trials, tribulations, and a serious commitment of time, sometimes at the expense of other things.
"Wisdom comes from experience. Experience is often a result of lack of wisdom." Terry Pratchett (1948-2015)
Like everything in life, it is ultimately your decision to go for it or not. Do you have what it takes to commit, or would you rather pass?
Final thoughts
Experience is one of the most valuable things you can acquire in life. Whether it's in your career, marriage, or life in general, experience is not only valuable, it is invaluable to creating a better life for you and your family!
In the end, the effort of gaining experience can be an extremely worthwhile investment in your life. I leave you some words of wisdom from a well known, highly successful 20th-century businessman:
"In the business world, everyone is paid in two coins: cash and experience. Take the experience first; the cash will come later." Harold Geneen (1910-1997)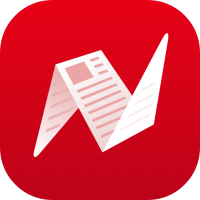 This is original content from NewsBreak's Creator Program. Join today to publish and share your own content.