The days of our lives consist of many little things. Some of the little things can waste a great deal of time. Others can make life easier. Once in a while, a little thing will come along that makes a huge impact on us. These little things in life present us with opportunities galore, and at times, plenty of frustration!
While journaling recently, three basic types of little things in life came to mind, and I want to share part of what I wrote with you here. While there may be other categories, the three I journaled about include little things that:
Waste time
Make life easier
Make a big difference
Let's take a look at each and what they do in our lives.
"The little things in life are as interesting as the big ones." Henry David Thoreau (1817-1862)
Little things that waste time
Numerous little things waste our time and life. We tend to repeat them over and over again, often without thinking. Since many of them are habitual, they operate from our unconscious, and unless we give them thought, we may not notice them at all.
Here's a quick list of three little things most of us can work on to quit wasting time and streamline our days, along with a few tips.
Many of us are constantly checking email and social media. These little things can be a huge time sink, and most of us could use more self-discipline in how we deal with them. Why not batch them instead of the constant checking. Narrow it down to two or three times each day and limit the amount of time you allot.
When someone calls or stops in "for a few minutes," let them know you only have a couple of minutes and stick to what you say. Refuse to let them suck up your time when you have more important things to do.
Watching a "little TV" is perhaps the biggest time-waster of all. You may think of it as little, but the time cost is enormous. I often refer to it as bubble gum for the brain – it may taste good for a few minutes, but it consumes far more energy than it provides after that.
Many other little time-wasters consume far too much of your day. Why not go to work on one of them and create more available time in your day immediately?
Little things that make life easier
Don't you love conveniences? We have so many available to us the list is almost endless. Following are three little things that can make life easier.
Set up all monthly bills on autopay. You will never worry about being late for a bill again or rush to pay one at the last minute. The amount of time and worry this little thing has saved those of us who do it and have done it for years is enormous.
Use your calendar to schedule everything! A calendar is one of the best time management tools ever invented - if you use it! A little thing I do is make appointments with myself most days to do the things I want. This helps me avoid the things I don't want to waste time on.
Automation and other such conveniences are some of the biggest little things to come along in recent years. They can add real comfort and peace of mind to our lives. With IoT (internet of things) becoming so prevalent, you can automate practically anything to save time and worry. You can set things like irrigation systems to come on at a certain time. Using the Ring system, I know whenever someone approaches my home, from any direction. Not only do the cameras record, I can also interact with them if I wish, regardless of where I am. I love that I can lock and unlock our front door or open or close the garage from anywhere. No more worrying whether we locked up or left the garage open. A couple of other little things I love about automation are turning on and off lights throughout the house and visually checking on our cats from anywhere in the world! Oh, and I forgot about the connected fire and CO alarms, thermostat controls, and the automatic water shut off if a water pipe springs a leak when no one is home.
As you can probably tell, I am a bit of a tech junkie despite my age! The list of little things you can do to make life easier and more peaceful is practically endless. Why not begin working on one today?
Little things that make a difference
"Doing the little things can make a big difference." Yogi Berra (1925-2015)
They happen to all of us - little things that make a difference in our lives. They can come in many forms and often make an outsized impact.
A little thing that can go a long way in our lives is giving someone an honest, unsolicited compliment. If you have ever had one, you know what I mean. They are the type of compliment you never forget. They can come from anywhere by nearly anyone. Imagine the difference you could make in someone else's life by doing the same thing!
When you learn to listen, and I mean really listen to someone, it can make a huge impact. People are so distracted today they rarely listen intently to another person, even their spouse! How many times have you seen it in a restaurant? Too many. Try this little thing of honestly and intently listening to experience its magic.
Read a book, and then another, and another, and keep on reading. The little habit of reading has changed countless lives. By developing the habit of reading each day, you will finish a book before you know it. The value of reading the right books is enormous – ask almost any successful person, and you will see. As the old saying goes, leaders are readers. Why not become the leader in your own life!
As with the other two categories, numerous little things can make a big impact on your life. Find one little thing you can add to your life that can make a difference? You will never regret it.
"When they mention great little things in life, they usually forget flossing." Scott Simon (1952-present)
Final thoughts
If you manage the little things that steal your valuable time, are thankful for the little things that add to your life, and do the little things that make a difference, you can change your life dramatically. In these little things, you will find tremendous opportunities and discover a great deal of happiness and joy.
"Sometimes when I consider what tremendous consequences come from little things. I am tempted to think there are no little things." Bruce Barton (1886-1967)
Always remember, although many little things in life may seem insignificant, you can use a great number of them to your advantage to create a better life! Why not begin today!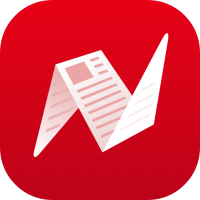 This is original content from NewsBreak's Creator Program. Join today to publish and share your own content.