Investigation Discovery is going to feature the case of two missing California boys in its third season of "In Pursuit with John Walsh". The two boys are missing for over 100 days now and the police have found no traces of them.
Investigation Discovery to Feature the Case of Two Missing California City Boys
The case of the two missing boys, Orson West, and Orrin West will feature on Investigation Discovery's "In Pursuit with John Walsh" Season 3. According to a Discovery release, the investigation segment will air on Wednesday. Viewers can stream the episode on Discovery+. The show's description says that John Walsh will join Investigation Discovery and try to trace two California city boys who are now missing for over 100 days. Orson and Orrin went missing on December 21, 2020.
The Boys are Missing for Over 100 Days Now
Orson West, 3, and Orrin West, 4 went missing on December 21, 2020, from their backyard. The adoptive parents stated that the boys were playing in the backyard while their mother, Jacqueline West was wrapping Christmas presents inside the house. On the other hand, the father, Trezell West was collecting wood from the neighborhood. When Trezell returned, there were no traces of the boys. They searched the entire neighborhood thoroughly, but couldn't find the boys. However, when the cops arrived, they too conducted hours-long investigations. But found nothing suspicious as such. The couple has four other children that are taken away from the house due to security reasons.
California City Police Chief Suspects Foul Play
The cops are trying their level best to find the boys. Moreover, California City police chief, Jon Walker, suspects foul play in the desertion of the boys. He stated that there is someone who knows about the boys but isn't coming forward. So far, there are no suspects of the case. The boys are just missing without any traces. Nobody knows where they are or where did they vanish. However, a large portion of California residents has decided to assist the cops in searching the boys.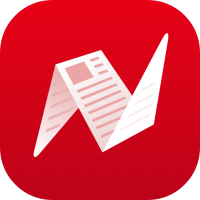 This is original content from NewsBreak's Creator Program. Join today to publish and share your own content.