According to California authorities, a 23-year-old woman who was pregnant died along with the unborn child in a road-rage incident that involved a suspected inebriated motorist. The saddening incident happened on Saturday.
About the Brutal Accident
Around 11:35 a.m., the news about the crash was reported. According to the Long Beach Police Department, the incident occurred on Saturday at Long Beach Boulevard and 52nd Street. Inside a 2006 GMC pickup, cops discovered an injured man, wife, and 10-year-old boy.
Miguel Larios had the mother and child as passengers as he sped southbound on Long Beach Boulevard, after a fleeing automobile, according to detectives. Larios and the boy were unharmed, but the mother, who was eight months pregnant at the time, was critically injured and died later. There was no further information about the motorist or what caused Larios to chase the vehicle available at the time.
Miguel Charged For Accident
Miguel Larios, the 26-year-old resident of Long Beach, got involved in a road rage incident with the mother and a 10-year-old boy on Long Beach Boulevard, according to police. At 11:36 a.m., a 2004 Toyota Corolla, which was not engaged in the original incident, pulled out of a parking spot in front of Larios, according to the police authorities.
According to the police, Larios' 2006 GMC pickup truck shoved into the Toyota, then wobbled into another pickup truck that was parked on the street. Moreover, the authorities informed that Larios has been charged with gross vehicular manslaughter while inebriated, as he was driving under the influence and child endangerment.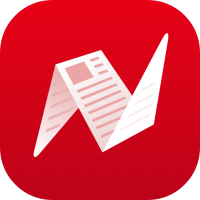 This is original content from NewsBreak's Creator Program. Join today to publish and share your own content.