The Los Angeles Police Department confirmed very disturbing news on Monday. A heavily loaded truck backed on an old woman using a walker. The cops are trying their best to reach out to the driver. However, they haven't caught of hold of the driver yet.
Pickup Truck Hits a 91-Year-Old-Woman
A heavily loaded truck backed a 91-year-woman in South Los Angeles alley to her death. The collision is seen very clearly in a CCTV video uploaded by the Los Angeles Police Department. In the video, a very old woman is seen walking down the street with a walker. And all of a sudden, a pickup truck moves forward, backing the woman with extreme force. However, the old woman was dreadfully injured. A while later, a woman jumps out of the truck, stands near the injured woman and then runs away.
Cops are Trying their Best to Reach Out to the Culprit
The Los Angeles Police Department shared the security video and has asked the people to recognise the drive. However, the driver's face isn't clearly visible in the video. The cops are trying their best to find out the culprit. Besides that, they are seeking the driver in a hit-and-run case around 7 AM on Monday. The community members have also offered a $50,000 reward to anyone who provides any lead about the culprit. If anyone has any information regarding the offender, contact the Los Angeles Police Department immediately.
Who was the Injured Woman? 
The injured woman, identified as Soon Kim was pronounced dead after the accident. Her grandson's wife, Susan Cho, said that Kim was a fiercely independent woman. Moreover, she never did wrong to anyone. She lived her life and enjoyed it to the core. Besides that, Susan has also appealed to the cops to find out who hit their grandmother.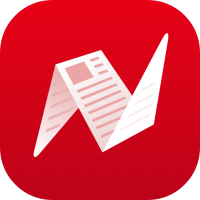 This is original content from NewsBreak's Creator Program. Join today to publish and share your own content.