Introduction
According to the police, a 91-year-old man was found dead inside a Bronx storage shed. Officers were called immediately as soon as the body was found. Cops were called to the home on 2400 Wickham Ave in Pelham Gardens on Tuesday afternoon, just after the robbery.
Let's Recap
In a Bronx Storage shed, a 91 year-old-man was found dead. The incident took place in the mid the afternoon on Tuesday. This, is the first time when this type of incident has taken place in the city. Usually, these types of incidents take place during the night. After this, the government has implemented several instructions to protect the people of the city.
What does the Police say?
Cops arrived at the location. They found a 91 year-old-man named Nicholas Rappa. Both hands were bounded, and he had a trauma to his face and had some lacerations to his arms. When police enquire about the dead body, the neighbors said that a robbery have been taken place in this location. The neighbors say that the victim was spry, active, and a good person, a tall guy with a good heavy Italian accent. All the people of the colony usually called him the 'Mayor of the Block.'
What does Police Concludes?
After looking at the site properly. The police, conclude that the suspect did not go inside the house where his wife was there. He was seen on the neighbor's camera. After looking in the camera, they saw that the victim himself allows the suspect to enter the attached garage. Police get information that the victim went to the grocery shop, and always paid in cash. He also carried a wad of money along with him. In the last, police conclude that an especial autopsy will be held to determine how the man died. This investigation will continue until the suspect is not caught.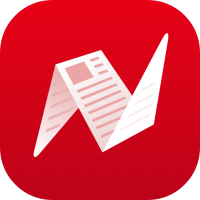 This is original content from NewsBreak's Creator Program. Join today to publish and share your own content.