A young widow who survived the mass shooting that took place in Wasco on Sunday lost the love of her life. Sarai Ramirez, the newly widowed daughter-in-law of a mass killer, is still attempting to put her life back together after facing the most horrible day of her life.
Young Widow Mourns the Death of Her Husband!
Sarai Ramirez, the 25-year-old woman said that her husband went to her in-law's house when they heard them fighting. She added that she kept expecting Jose to return, but it was just quiet. She then called the operator and informed them that she going inside even after knowing it was dangerous.
However, when she stepped into the house, she saw her beloved husband sprawled on the floor with his back to the camera. He was dripping blood, and that's when Sarai realized there was nothing she could do at the time to save him. She knelt alongside him, the phone still in her hand and the 911 operator on the other end of the line.
Know More About It!
Sarai Ramirez spent Sunday afternoon in the studio apartment that she shared with Jose Ramirez, her two-year-old husband, in the same way, she spent all of her Sunday afternoons. In an exclusive interview, she recalled the day like it was just like any other Sunday. But then they heard arguing from the main house in front, which was occupied by her in-laws, Jose and Viviana Ramirez.
They never intervened before, but Jose was determined this time to see what he could do to help. She added that she had a feeling that this fight was going to be a disaster. Sarai dialed 911 after hearing the gunshots. After waiting for so long, she decided to go inside and she didn't know that her fate changed so brutally as the moment she stepped inside the house, she found her husband fighting for life and eventually leaving her forever.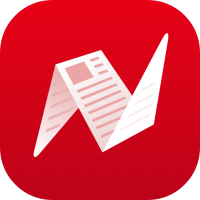 This is original content from NewsBreak's Creator Program. Join today to publish and share your own content.