America's largest school district reopened for the fall 2021 semester on Monday, September 13, bringing back hundreds of thousands of students despite concerns over the city's ability to keep students safe from the Delta variant.
Out of over one million students in the New York City school district, the majority did not return to in-person classes during the 2020-2021 school year—opting to continue learning remotely. The new semester will be a major test for the city's school safety protocols, many of which have drawn concern in recent weeks.
For example, the city Department of Education (DOE) spent this summer renovating ventilation systems in classrooms and providing schools with portable air filtration units. While many classrooms did see significant updates, an investigation by Gothamist revealed that some ventilation renovations were not complete by the time school started, many classrooms were relying solely on windows for airflow, and the DOE provided classrooms with air filtration units that do not meet the HEPA standard.
Some parents and school staff are also unsatisfied with NYC's COVID-19 testing protocols. In the previous school year, the city DOE required that all students attending class in-person sign up for a surveillance testing program, in which 20% of unvaccinated students and staff were tested once a week. This program was lauded for its ability to identify asymptomatic cases and prevent outbreaks.
In fall 2021, however, the city DOE is only testing 10% of unvaccinated students every other week. Students are also able to opt out of the COVID-19 testing program while continuing to attend class in person. This program fails to meet Centers for Disease Control and Prevention (CDC) guidance, which recommends weekly testing; parents and public health experts have said that the city should be doing more testing right now, not less.
In addition, while teachers and staff in NYC public schools must get vaccinated by the end of September, over one quarter of school employees have not yet gotten their shots, according to DOE press secretary Danielle Filson. Among eligible students (ages 12 to 17), 65% are vaccinated. City-wide, 67% of New Yorkers have received at least one dose and 61% are fully vaccinated, as of September 13.
Some city employees reported that the DOE vaccine portal went offline in the lead-up to the first day of school, prompting additional criticism of the department's failure to prepare for fall reopening.
The New York State School COVID Report Card, a dashboard displaying enrollment, COVID-19 cases, and tests for the state's schools, is also offline as of Monday afternoon. A note on the site explains that the dashboard is "currently being updated" and that "survey data will not be displayed to the public temporarily." It is unclear when the public's access to New York schools data will resume.
City leaders like Mayor de Blasio have branded this first day of school a "brand new chapter," celebrating students' return to the classroom. But for the parents dissatisfied with current safety protocols, this return is not so celebratory. Citing their safety concerns and record COVID-19 cases among children in recent weeks, some NYC parents boycotted the first day of school—insisting that the city should provide a remote option.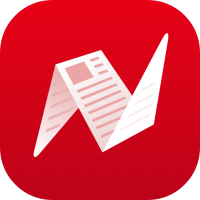 This is original content from NewsBreak's Creator Program. Join today to publish and share your own content.