Earlier in July, subway stations in upper Manhattan and the Bronx flooded during heavy rainfall. This intense rain—over four inches of rain in one day—could become commonplace in the coming decades thanks to climate change, yet the city's infrastructure is ill-prepared to face it.
Videos of these stations flooded social media. One infamous video, taken at the 157th Street One train station, shows commuters struggling to navigate through grimy water up to their waists:

While this scene seems apocalyptic in 2021, it may be normal by 2050. Summers are getting both hotter and wetter thanks to climate change. As the world gets warmer, so do all of the planet's oceans, lakes, and other bodies of water—leading to more evaporation that falls from the sky in the form of increased heavy rain.
In New York City, flood events that would have occurred once every 500 years during the pre-industrial era (before 1800) are now occurring once every 25 years. In the next three decades, that frequency will increase to once every five years, according to a 2017 modeling study in Proceedings of the National Academy of Sciences.
A new report from the Regional Plan Association (RPA) demonstrates how this flooding puts subway stations at risk. RPA is a nonprofit research organization focused on economic health, environmental resiliency, and quality of life in NYC.
Researchers at RPA mapped subway station entrances, then compared their locations with flooding projections from the Mayor's Office of Resilience. They looked at both a moderate scenario (two inches of rain per hour) and an extreme one (3.5 inches of rain an hour.) The moderate scenario is close to what NYC experienced earlier in July, while the extreme situation will become more likely in the coming decades.
In that moderate scenario, the researchers found, about a dozen station entrances—out of a total over 400—will experience "deep and continuous flooding." While most of the subway system can run as normal, people in those flooded neighborhoods would be left without transportation for hours.
In the extreme scenario, on the other hand, flooding becomes more commonplace. With this more intense rain, almost 20 percent of subway station entrances could be impacted. Over 200 station entrances would experience "nuisance flooding," causing minor issues to commuters, while about 150 would experience the deep, continuous flooding that renders stations unusable.
The researchers called this extreme scenario "once-a-century" flooding. But events that occurred once a century in the 1800s or 1900s are much more likely on a warmer planet.
Plus, the researchers noted that 21 station entrances will be impacted by rising high tides predicted to hit the city in 2080.
NYC has invested billions in climate resiliency projects in the years since Hurricane Sandy, largely thanks to federal disaster relief funding. This included fortifying subway entrances against flooding.
To prepare for the coming heavier rains and floods, though, more investment is necessary. In an article sharing RPA's findings, researchers Marcel Negret and Mark McNulty argue that the city must be proactive and create its own funding sources rather than relying on money from the federal government.
Recommendations from RPA include climate adaptation trust funds, a dedicated commission to coordinate new projects, and congestion pricing, a program that would charge car drivers for using city roads during peak hours. Mayor Bill de Blasio is a supporter of the program, but approval is needed from the MTA and the Federal Highway Administration.
"The responsibility for mitigating the impact of rain-induced flooding on transit seems to be falling into a technocratic gap. Runoff water, however, does not care about political boundaries or agency jurisdictions," Negret and McNulty wrote in their RPA article.
The researchers added, "To adapt the city's transit infrastructure to climate change and rain-induced flooding, we need strategic operating and capital investments and nimble, coordinated agencies to implement them."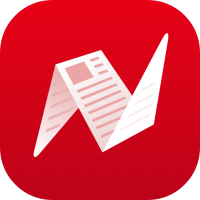 This is original content from NewsBreak's Creator Program. Join today to publish and share your own content.