While World Mental Health Day is recognized October 10, being mentally and emotionally healthy is a year round goal. National fitness director of Planet Fitness - with 28 Houston area locations - Teddy Savage is also known as the company's "Positivity Expert." He explains how mental and physical health often go hand in hand.
"Our mental state has a direct impact on our physical stature," Savage said. "When we are in a more melancholy frame of mind, it usually manifests itself through poor posture, listlessness, and can increase harmful stress hormones in the body like cortisol."
Conversely, he says when we are vibrant and happy, we tend to walk tall, pronounce our chest, and have an increased amount of positive energy surging through our bodies.
"As a result of having so much palpable energy, we have the desire to be more active which releases certain feel-good chemicals from the brain like endorphins and dopamine, which are our natural mood enhancers," he said.
The good news is we all have a certain degree of control about our outlook - "[making an effort] to approach each day with a sense of appreciation for the faculty of your limbs, the air in your lungs, and the potential to be the author of a bright day will carry you into a healthier, more holistic state of wellness," Savage said.
Of course there are always hurdles to this. Savage thinks the two biggest are self-imposed doubt and seeking external validation for our efforts/achievements.
"Doubting yourself is the quickest way to kill a journey before you even have the chance to take the first step," he said. "Often when doubt creeps in, it's on the heels of trying to look too far down the road at what 'may' happen or being worried about how arduous the task 'might' be. Instead, focus on one step at a time along the journey. Have confidence in yourself and your ability to keep going even through the rough patches."
Savage is a big fan of the phrase: "My mind is willing, and my body is capable."
To combat feeling the need for someone else to validate your efforts, Savage counsels people to remember that other people's views of success and achievement may look very different from yours.
"So, trying to align your progress with their appeasement is like trying to throw a dart at a moving target," he said. "Instead, celebrate yourself for just getting your body moving and grooving on a consistent basis. High five yourself for hitting those benchmarks along the way to your ultimate goal and always know that your inner greatness is worthy of your own praise!"
Savage knows that COVID has been at the epicenter of a multitude of physical and mental changes in all our lives over the last year and half. It has caused many to be fearful of getting out and being active in the gym or outside because of the potential of being exposed to the virus. And as a result, it has led to a lot of unwanted weight gain and an increase in stress and anxiety.
"However, it has also caused us to be more creative in finding ways to achieve our fitness goals," Savage noted. "We've discovered, through our free Planet Fitness app, the power of virtual fitness using technology."
Easy ways to get back on the band wagon
Savage said that every journey is different and will inevitably have peaks and valleys, or detours and pit stops. Here are some easy ways he suggests to make progress.
Start every day with some dynamic stretches – Jump start the day with some high knees, bend & reaches, or deep lunges
Be creative with your cardio – Put some music on while making breakfast or dinner and dance your way to feeling healthier and increasing your stamina
Discover Mighty Minutes throughout your day – Working out doesn't have to take 90 minutes to be effective. Even just 5-10 quick minutes of exercise can add up over time!
Don't try to do too much, too fast – Start light and be patient with your progress. Resist the temptation to try to recover everything at one time
Bring a friend along for the ride – Getting back to it can have its hard days, but having a smiling face beside you to encourage and motivate you to keep going can be just what the doctor ordered
"In fitness, just as in life, everything is connected," Savage said. "Every step along the journey is just as important as the one that came before it, and the one that comes after. Being comfortable with celebrating each step along the way creates the momentum you need to keep going and empower yourself through confidence."
Savage says winning in fitness isn't about doing it faster than anyone else or harder than anyone else.
"It's about being consistent and committed to your goals and realizing your fullest potential," he said.
Exercise differences between Gen Z, Gen X, Millennials and Baby Boomers
One of the greatest things about fitness, according to Savage, is that it's made to fit everyone.
"The principles of exercise apply whether you're a novice to working out, or a seasoned vet," he said.
But the motivating factors and direct benefits of exercise may vary though depending on which generational category you fall into.
"For example, Gen Z individuals may be looking for more performance-based aspects of fitness training and thus, will benefit from the way certain exercises allow you to be more explosive and athletic," Savage said. "While Baby Boomers on the other hand, may be looking to maintain a certain level of health for a prolonged quality of life and longevity. So, they would benefit from aspects of fitness like strengthening bone density, improving balance and stability, and creating more mental/cognitive brain function."
For more information about Planet Fitness with 28 Houston area locations, visit their website.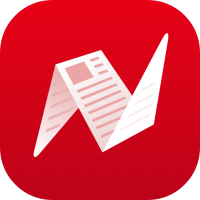 This is original content from NewsBreak's Creator Program. Join today to publish and share your own content.