(MIAMI, Fla.) In South Florida news today, a new medication made in Miami is showing promise in lessening the severity of COVID-19, the Miami Carnaval returns this week, and Spirit Airlines offers service from Miami International Airport.
The following list contains the area's breaking news for Tuesday, October 5.
Read on today's top stories:
Miami Carnival will return to the Magic City this year, but with new rules in place.
The carnival and its four signature events is a celebration of South Florida's Caribbean community, people, and culture. In 2020, the event was cancelled, but will resume Oct. 8-10, with guidelines that require masks at all times, and the event taking place in one location (no Broward County-based events this year).
The Miami-Dade County's transit department hopes to cut wait times in half for many of its most popular bus routes by eliminating hundreds of stops and dozens of routes in the biggest change to bus service in decades.
If the changes have enough support from county commissioners, the plan will implement the most significant reworking of the county's bus routes since 1986. With ridership in decline since well before the COVID-19 pandemic began in early 2020, Miami-Dade's bus system has increasingly fallen out of favor with passengers who complain of unreliable schedules, inconvenient waits and trips simply taking too long.
Gov. Ron DeSantis is eyeing a new drug that could be instrumental in the fight against COVID-19 — and it's being made right here in Miami.
Known as molnupiravir, it's being developed by Ridgeback Biotherapeutics of Miami, and manufactured by Merck. When taken, the new antiviral drug been shown to reduce the risk of hospitalization by around 50 percent compared to a placebo among test subjects.
A Hialeah drama school teacher has been arrested for an alleged affair she's carried on with a former student.
Brittiny Lopez-Murray, 31, was booked into a Miami-Dade jail on Monday evening on multiple felonies, including lewd and lascivious battery, molestation and engaging in a sexual act with a child. Police said she had sex with a 14-year-old in her car multiple times over the past two months.
If you like to travel via Spirit Airlines, here's some good news: the airline is finally arriving — and departing — from Miami International Airport.
Starting Wednesday, Spirit will begin serving nine destinations from Miami. The company said 22 additional destinations will be added in November and January, for a total of 20 domestic flights and 11 international flights. Spirit officials said they have hired more than 200 new employees ahead of Wednesday's launch at MIA.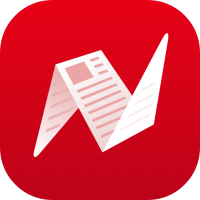 This is original content from NewsBreak's Creator Program. Join today to publish and share your own content.