Hey, South Florida: If you love Italian food, you'll love hearing that one of West Palm Beach's favorite red sauce restaurants, Lynora's, is expanding.
This year, Lynora's will bring its take on authentic Italian fare to two new locations. Located at 9560 Glades Road in Boca Raton, a fourth Palm Beach County restaurant is set to launch in late summer 2021, while the 2364 North Federal Highway will join the fold in Fort Lauderdale in fall/winter.
If you aren't familiar with Lynora's, here's a quick history lesson. The first eatery opened its doors in Palm Beach County in 1974, beloved for its focus on homemade, hand-crafted Italian fare from the hearty meatballs made daily to the fresh mozzarella pulled fresh onsite. Today, the Clematis Street, Tequesta, and Palm Beach Gardens restaurants continue to offer the same dishes in a modern, upbeat atmosphere.
However, the true history of Lynora's dates back much further, explains Lynora's owner Angelo Abbenante.
The story begins with his mother, Maria Abbenante. The matriarch of the Lynora's family, she grew up on the island of Ponza, today now part of the Republic of Italy. Her childhood was spent in the kitchen alongside her mother, Clementina, and grandmother — Lynora — the namesake for what would become one of South Florida's most iconic Italian restaurants.
Today, Maria is intricately involved in all of the restaurant locations, overseeing preparatoin practices, ensuring quality control, and setting the standards for the menu's dishes.
"Our restaurants aim to match old-world traditions with a new age vibe, one that focuses on the experience from the moment you enter the door," he adds.
Both new locations will feature the same clean lines, expansive indoor and open-air dining, and open kitchen views for watching your favorite pie or dish come to life.
The best part: the specials will be making the move, too. Lynora's famous "Meatball Mondays" are still a thing with $2 meatballs, $5 classic martinis, and $8 Margherita pizzas all day. Or enjoy happy hour on select menu items like the Bruschetta and Rigatoni All'Amatriciana with half-priced drinks daily from 3 to 6 p.m. (7p.m. at the bar).
Sophisticated cocktails like the Boulevardier made with Yellowstone bourbon, "La Sangria" made with Thatcher's elderflower liqueur, Thatcher's blood orange liqueur, chardonnay or cabernet, strawberries and peach, and an extensive wine list are ready to be poured.  And, like all Italians know, there is always a reason for a celebration. Grab your friends for bottomless cocktails, Sangria by the pitcher, or Veuve Clicquot by the bottle during weekend brunch.
For those that want to experience the dinner menu, family favorites include the Linguine Alle Vongole ($18.95), made with sautéed clams and a choice of garlic and oil or classic marinara sauce, or the Pollo Milanese ($16.95), breaded chicken breast prepared with baby arugula, tomatoes, red onion, extra virgin olive oil, and fresh shaved parmigiano.
Can't wait for the newest locations to open? Visit one of Lynora's three open locations in Tequesta, Palm Beach Gardens, or West Palm Beach and be sure to check out lynoras.com to shop the restaurant's line of sauces, oils, and pastas. To stay up to date on all things Lynora's, follow them on Instagram for the latest grand opening updates.
Follow me to see more articles like this.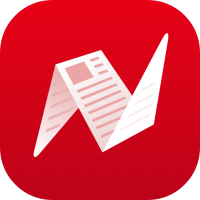 ...