By BEN LEDBETTER
N.C. Central coach Trei Oliver played for the Eagles as a safety and punter from 1994-1997. N.C. A&T coach Sam Washington was an assistant coach for the Eagles during Oliver's time at N.C. Central.
The two schools will renew their rivalry Saturday, Sept. 25 when N.C. Central (2-1, 0-0 MEAC) plays N.C. A&T (0-2, 0-0 Big South) in Greensboro.
The Aggies won the last three games in the series, including 2019's 54-0 win in Greensboro.
A&T will face a Central offense led by freshman quarterback Walker Harris who completed 16 of 26 passing attempts for 134 yards against Winston-Salem State on Saturday, Sept. 18. He also carried the ball six times for 24 yards. Latrell Collier, a redshirt sophomore running back, scored the final two touchdowns against Winston-Salem State. Collier finished the game with 17 rushes for 53 yards and two touchdowns.
For Oliver, whose team overcame a 10-point second-half deficit to defeat Winston-Salem State in its home opener 20-13, continuing the momentum before a rivalry game might be easier.
"They say it's hard to get your team up two weeks in a row for big games," Oliver said in a statement. "Being that we didn't really play the way I would have liked last week, hopefully, it won't be a problem getting up for those Aggies."
Although A&T is coming off its second straight defeat, a 45-17 loss on Saturday, Sept. 10 against Duke, Oliver said his team is aware of the rivalry against N.C. A&T.
"The guys know what this rivalry is all about and what the matchup is. We as a coaching staff just have to do a good job to make sure that the guys are prepared. The guys are going to be excited. I'm sure A&T will be excited. That's why the young men come to North Carolina Central and North Carolina A&T – because you can play in these type of games," Oliver said in a statement.
Starting with the Central game, A&T will have three consecutive games in Greensboro and for Washington, he hopes his team continues to unite.
"I think the biggest thing is that we stay unified," Washington said in a statement after the Furman game on Saturday, Sept. 4. "This ball game we can learn a lot from and it's either going to make us stronger or weaker. It's my hope and my wish that it makes us stronger."
One way Washington's team can become stronger is by finishing, playing competitively in all four quarters.
"Honestly, the only thing that I was happy to see was our guys didn't quit," Washington said in a statement. "They played and they played hard and gave us all they got. We got in the ballgame in the second half, in the third quarter, but we didn't finish and that's a word we're going to have to throw around a lot more to have them understand the importance of finishing and that's in every phase of the game."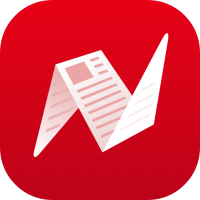 This is original content from NewsBreak's Creator Program. Join today to publish and share your own content.